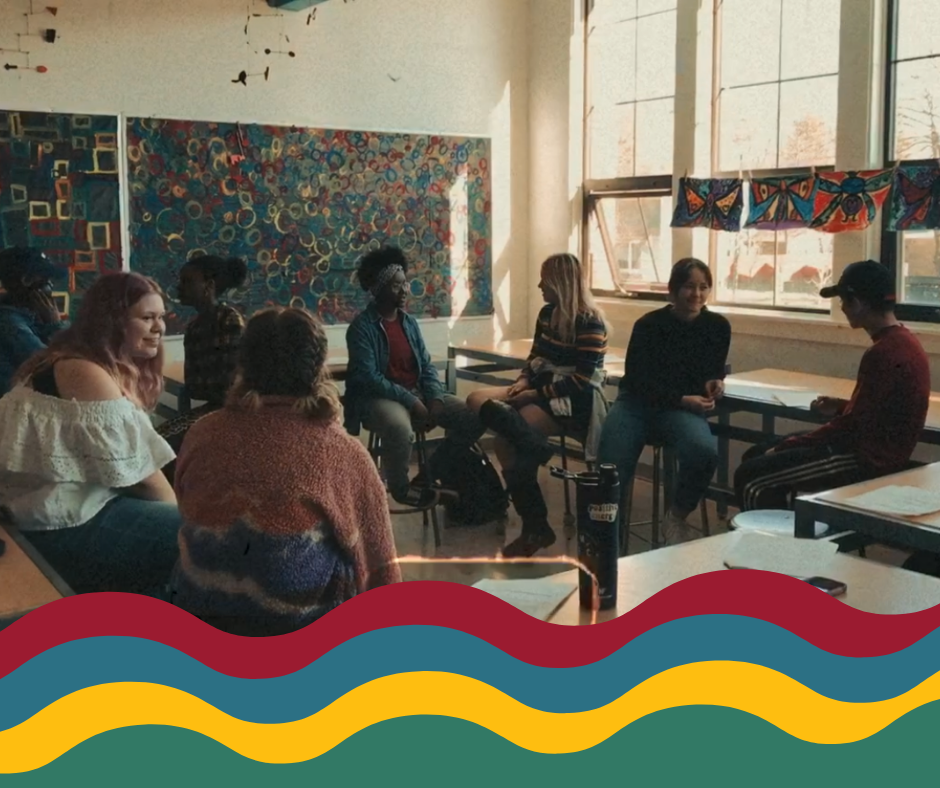 Posted on
I am just plopping onto my couch after a long day of work.
Lately at the end of my workdays, I've been braindead. Just trying to cram in two shows and multiple separate projects, balanced extremely thoughtfully.
But today, as I enter my post-work hours, I am feeling rejuvenated and inspired.
Because today was the first day of our MCPS BIPOC Student Mural Program.
We have eight students all from different ethnic backgrounds, and for some of them, this is the first time talking in depth with strangers about their culture.
Today in class, when asked if they felt confident about their cultural identity 6/8 students said that they don't.
The goal of this project is that 8/8 of these students finish this mural program saying that "YES," they feel confident about their cultural identity, and that they leave with leadership skills to help others feel confident too.
The reason why many of us feel uncomfortable or unconfident about how we identity is because we learn that we need to codeswitch. We separate our cultural selves—our at home with friends and family selves—from our public spaces selves.
And I can't help but wonder if this is the first public space that some of these students are being asked to talk about their culture, what their home lives look like, and whether or not they see themselves represented in our public Missoula spaces.
Which by the way, 8/8 students said they do not feel like their culture is publicly represented in Missoula.
Today was just the first day exploring these questions with local youth, and by the end of this program, I am hoping that we will have confident students ready to make the change that we all want to see—which is more of us advocating for our cultures and being mentors for our Missoula BIPOC communities.
ABOUT THE AUTHOR: April Werle is the daughter of an immigrant Pinay and third-generation Montanan. She is a mixed Cebuano American artist, muralist, and social activist. Werle creates works rooted in the Filipino diaspora that explore identity, place and culture. She serves on the Arts Missoula Board of Directors, GLOBAL committee, and chairs the BIPOC Art Advisory Council subcommittee.