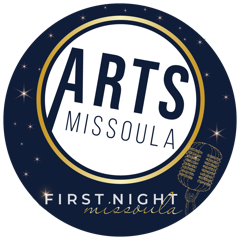 First Night
First Night is Missoula's New Year's Eve music and arts festival showcasing a wide range of local talent and offering plenty of opportunities for attendees to experience and even create art as we welcome in the New Year.
---
First Night Program
First Night Schedule
First Night events kick off early with an Ice Carving Competition from 9:00 am – 3:00 pm at the AC Hotel. Don't miss the Ice Carving Demo with Absolute Zero Ice Designs from 12:00 pm – 3:00 pm.
Enjoy activities for the whole family! Music, Ice Carving, Spotlight Competition, Watercolor Painting, Free Skate Rentals, and more. Check the schedule below for all events taking place from 3:00 pm – Midnight.
Celebrate the New Year with a day filled with art, culture, and community.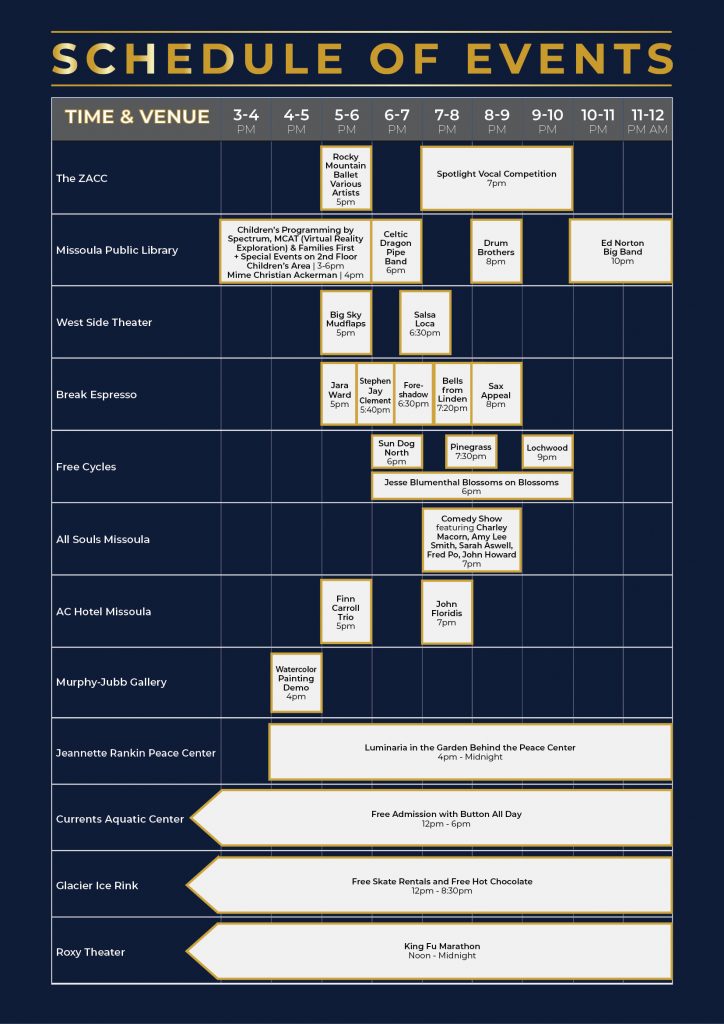 First Night Venue Map
Purchase Admission Button
You can purchase your admission button in person at any of the vendors listed below, or in the Arts Missoula office (327 E Broadway). Admission buttons are $12. Children 10 and under do not need an admission button however they do require a ticket to Spotlight since there are a limited number of seats available at the venue.
First Night Button Outlets
Albertsons (All Missoula locations)
Butterfly Herbs
Chapter One Bookstore (Hamilton)
Fact and Fiction
Fresh Market (Broadway and Reserve stores)
Good Food Store
Harvest Foods (Lolo)
Missoula Downtown Association
Rockin Rudy's
Rosauer's
Super 1 Foods (Stevensville)
Worden's Market
---
Ice Carving
We were so lucky to have Absolute Zero Ice Designs come and do a demo for us for First Night 2022.
Spotlight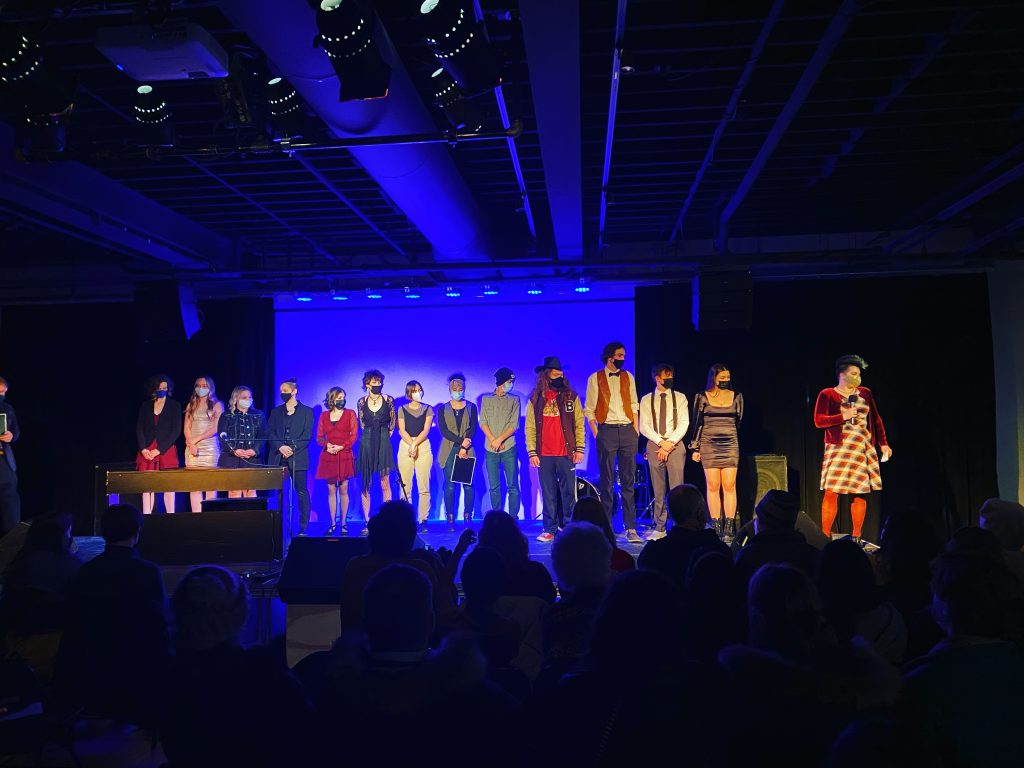 First Night Spotlight: Missoula's favorite high school vocal competition was back and in person this year! If you missed it, you can watch it here.
Spotlight Winners 2022
1st Place – Shea Keene
2nd Place – Hallie-Rose Racicot
3rd Place – Calamity Cowboy (Larry Leonard)
Peoples' Choice – Haley Hoffman
Sponsors