Congratulations to Stella Nall, Chris Aleveshere and Theo Ellsworth. We are so happy to welcome in our second round of winners of this exciting grant opportunity with Arts Missoula. Stay tuned for more info about our grant winners.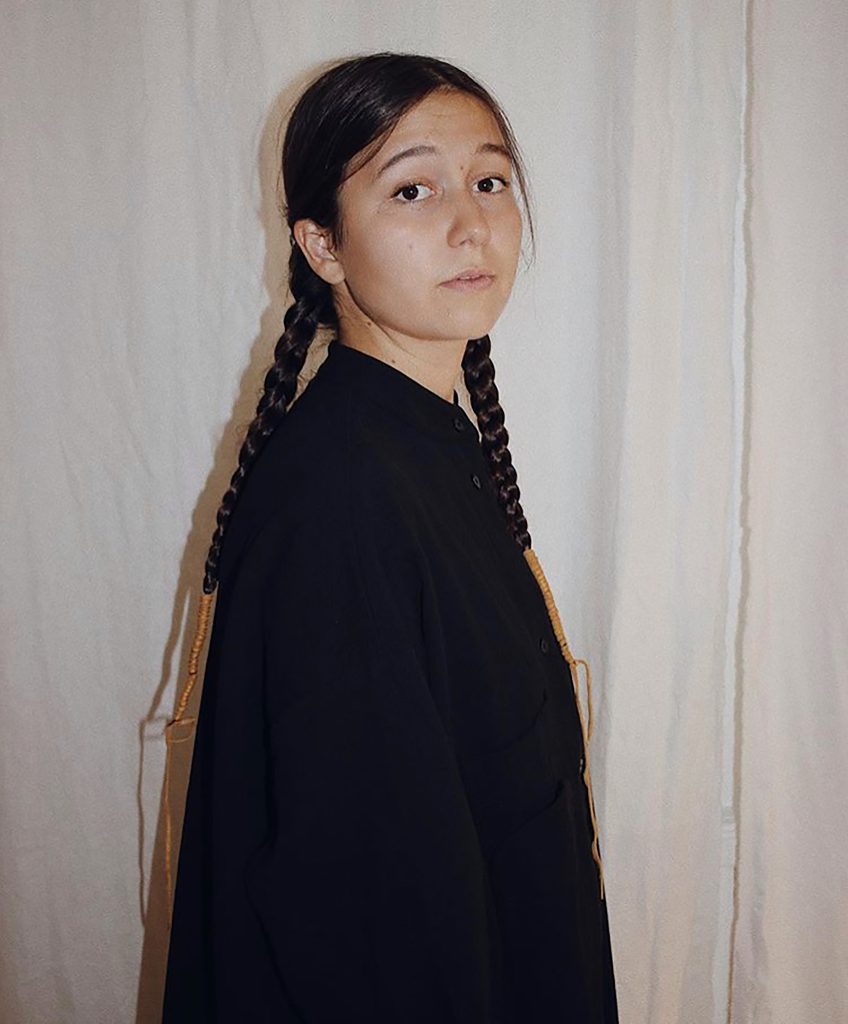 Stella Nall
Stella is a multimedia artist and poet from Bozeman, and a First Descendant of the Apsáalooke (Crow) Tribe. She graduated from the University of Montana in 2020 with a BFA in Printmaking, a BA in Psychology and a minor in Art History and Criticism.
She now lives and works in Missoula, where she is represented by Radius Gallery. She currently serves as a member of the Western Montana Creative Initiative's Indigenous Art Advisory Committee, VonCommon Art Studio's board of directors, and the COHESION Art Collective Advisory Committee.
Publications featuring her work include Scribendi, Cutbank, Denver Quarterly, McClain's Printmaking Catalog, Montana Quarterly, The Thalweg, Stray, and Poetry Northwest.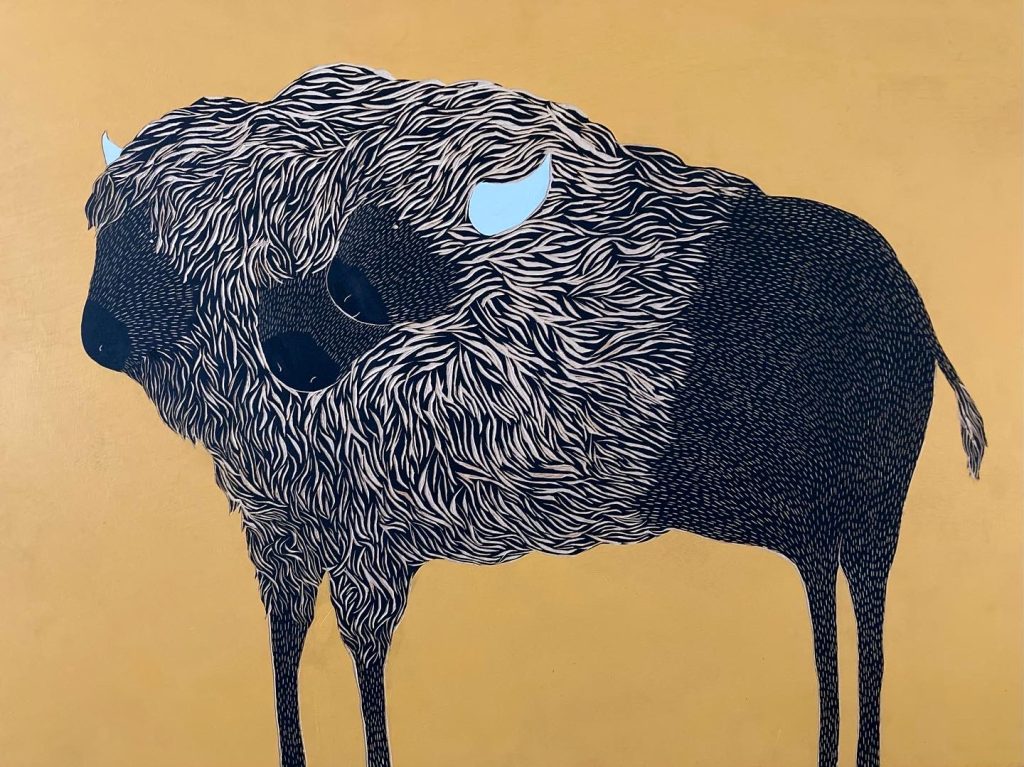 As a recipient of the Right Now! Artist Publication Production Grant from Women's Studio Workshop in Rosendale, NY, Stella wrote and illustrated a book of poetry titled Steel Wool on My Stomach which will be released in 2023.
Her work may be viewed as murals across Montana, as well as in national public collections, including The Montana Museum of Art and Culture, The Smithsonian National Museum of the American Indian, and The IAIA Museum of Contemporary Native Arts.
Contact her for your fine art, illustration or design needs. Stella Nall's WEBSITE.
---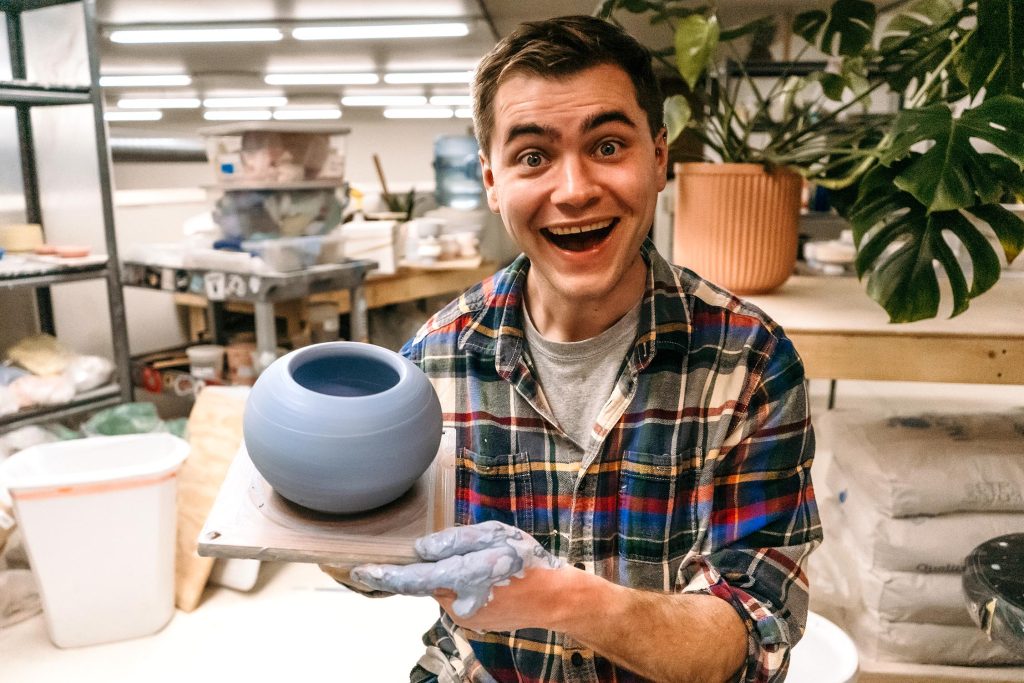 Chris Alveshere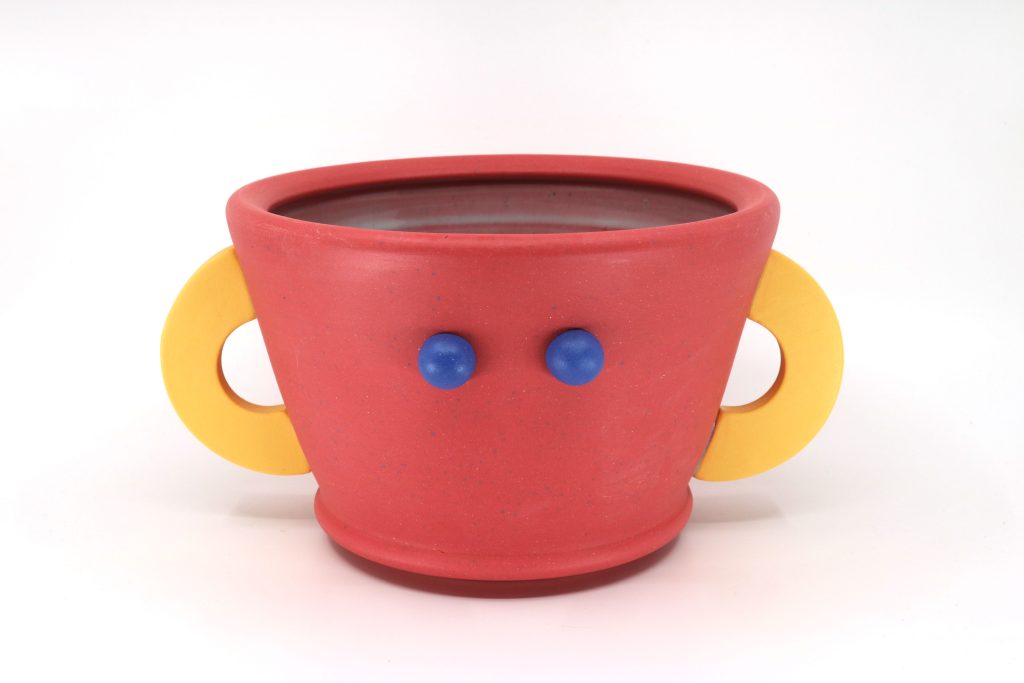 Chris Alveshere recently completed a long-term residency at The Clay Studio of Missoula, and continues to maintain a full-time studio practice in Missoula, MT. He currently teaches art education and ceramics at the University of Montana, in addition to adult and youth community education classes.
Originally from North Dakota, Chris received undergraduate degrees in ceramics and art education from Minnesota State University in Moorhead, MN and his MFA in ceramics from Alfred University. 
Chris Alveshere's WEBSITE
---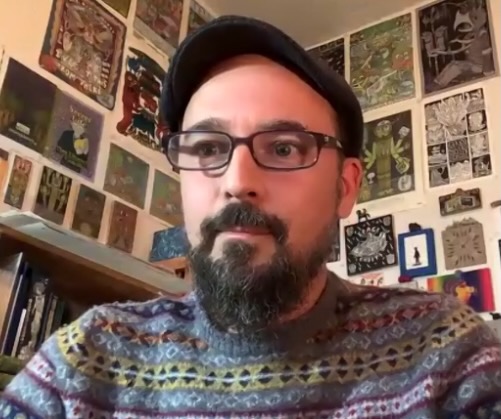 Theo Ellsworth
Theo Ellsworth is obsessed with drawing. He makes illustration, fine art, and comics from a small studio in the historic Brunswick Building in downtown Missoula. His woodcut fine art has been exhibited internationally as well as locally at Radius Gallery, with solo shows at the Missoula Art Museum, The Pittsburgh Toonseum, and Giant Robot Gallery in Lost Angeles.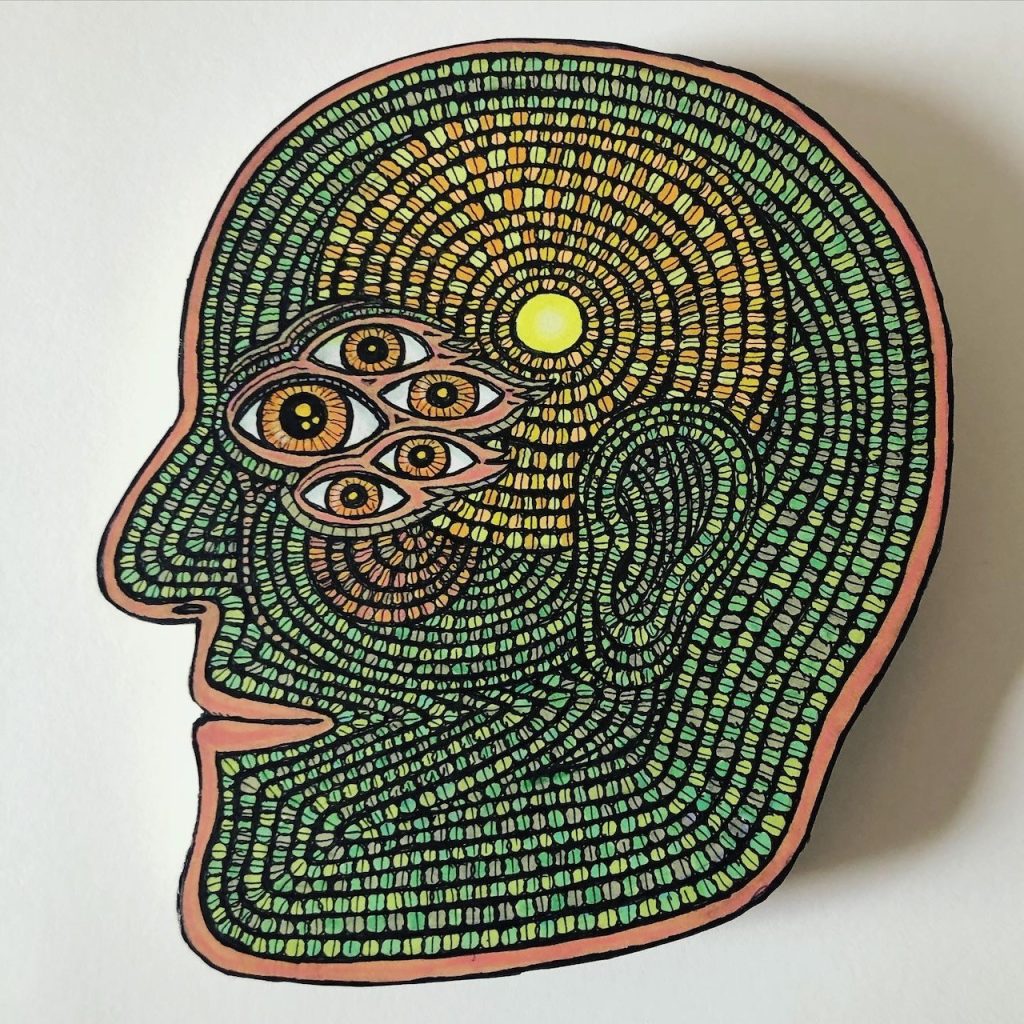 His most recent graphic novel, Secret Life (an adaptation of a short story by Jeff VanderMeer) was published in 2021 by Drawn and Quarterly (Montreal, CA). He's drawn comics for numerous international publications and his work has been translated into French and Serbian. He is the house artist for the London based record label, Astral Industries and his illustration clients have included Oxford University Press, Warp Records, Houghton Mifflin Harcourt, and Pulp Modern. He started the yearly Fall tradition of building a Harvest Monster in his yard every year with his family and loves to draw with his kids and collaborate with friends. He's been quietly working on several graphic novels and collaborative book projects and feels very lucky that he gets to draw every day. 
Theo Ellsworth's INSTAGRAM
---
Check out the 2022 Arts Missoula Grants Award Winners
Arts Missoula, the local arts agency for the city and county of Missoula, is proud to award three individual local artist grants in the inaugural Arts Missoula Grants program. The grants are intended to assist each artist establish and grow a Missoula-based livelihood in the arts. Monica Gilles-BringsYellow, Andrew Avakian, and Callie Morris were awarded $2,500 in unrestricted funds to allow these artists to work on their craft and help them to bring their creative talents to the Missoula community. You can read about the winners below, and watch them talk about what receiving this grant means to them.
---
Monica Gilles-BringsYellow
Monica Gilles-BringsYellow is an Indigenous artist based out of the Flathead Indian Reservation and Missoula area. She works in mixed media, specifically acrylic paint, alcohol ink and collage. The focus of her work is to incorporate images of Native American people, and to use her art to highlight and tell their stories, histories, and impacts on this area. This grant will assist Monica in purchasing supplies and materials to explore new mediums, and refine current techniques to help effectively narrate these stories. Purchase Monica's art here.
---
Andrew Avakian
Andrew Avakian is a ceramicist whose focus is on creating unique and functional ceramic vessels inspired by architecture, historic vessels, and modern painting. His pieces are a harmony of pattern, color, and geometric abstraction that work together throughout all his works. This grant will allow him to acquire the final pieces of equipment that will bring him closer to maintaining an independent studio, and grow a sustainable career as an artist. Learn more on his website.
---
Callie Morris
Callie Morris is a musician and performer who is actively embedded in the arts community in Missoula. She hosts a podcast featuring discussions with local musicians and recently released her first studio recording, Operating from the Subconscious. Her work is deeply personal and powerful as she addresses many societal challenges by making positive changes. This grant will help Callie purchase a new keyboard to help her compose and perform her music both in the recording studio and in live venues. Learn more on her website.
---
These grants are from the Arts Missoula Artist Fund, established in 2021 for the express purpose of providing substantial grants to local artists so they can positively impact our community through their talent and creativity. You can support local artists with a donation to our Patron Fund by clicking the button below.
"Arts Missoula is thrilled to be able to provide these funds for our local artists. The establishment of the Patron Fund and the annual grants distributed through it will help to ensure that artistic creativity and expression remain strong throughout Missoula."

Heather Adams, Executive Director Arts Missoula
"We recognize the challenges artists face in sustaining a career in the arts. We also recognize the value that these artists bring to our community and culture. Arts Missoula Grants are focused on community-building through the arts, providing financial assistance for individual artists living in Missoula County, whose creative work connects with and enriches our community."

Monte Grisé, D.M.A. – Arts Education Director, MCPS | Arts Missoula Board Member
For further questions contact Arts Missoula at info@artsmissoula.org.