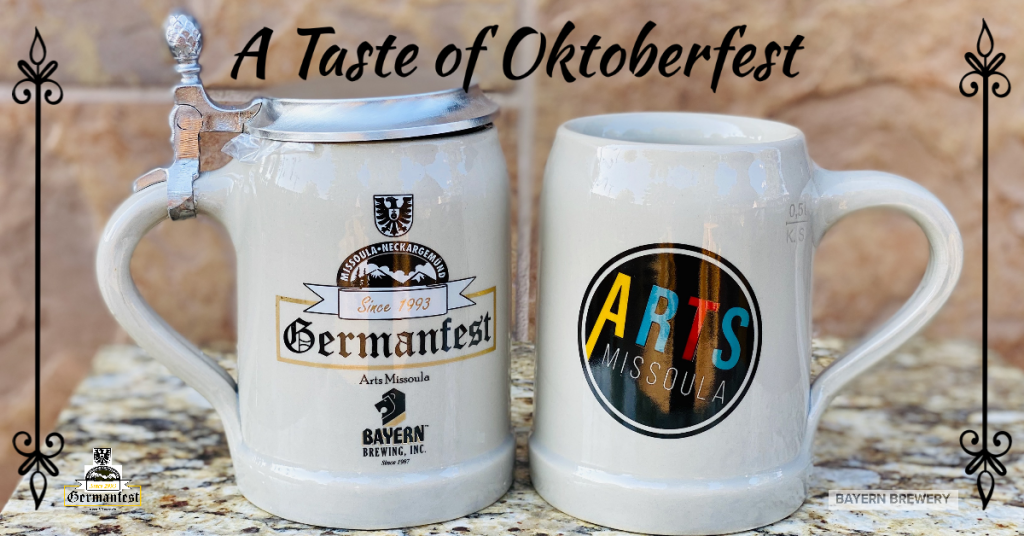 Germanfest 2020: Celebrating in a different way
We have been getting lots of questions on whether or not the traditional Oktoberfest at Bayern Brewing Inc. or Germanfest at Caras Park will be taking place this year and we are sad to say they will not. We debated on doing a socially distanced version of the events, however holding such a large gathering during these times would not be wise. We want to continue to keep everyone safe so next year we can host an even bigger Oktoberfest and Germanfest celebration than in years past (fingers crossed).
So with that said, Bayern Brewing Inc. and Global and Cultural Affairs in Arts Missoula are coming together to bring you the 2020 version of the celebration… A Taste of Oktoberfest! Starting the week of September 14th, Bayern Brewing Inc., Edelweiss Bistro, Thomas Meagher Bar, Iron Horse Bar and Grill, and The Stone of Accord will have authentic German Beer Steins available for purchase. Each location will host a smaller socially distanced event, with specials and promotions while strictly following safety guidelines. Keep an eye out for further details. 
This year the steins have a slightly different look but you can still choose between the Pewter lidded stein for $40 or the stein with no lid for $25 (form of payment may vary at each location). With your purchase of this authentic German Beer Stein, you will help support the connection with our German sister city Neckargemünd, Germany. Keep in mind these steins are VERY limited this year so get yours while supplies last.
Visit the Facebook Event for more information!
History of Germanfest
Germanfest began in 1993, with a Pledge of Friendship signed between the two cities by their mayors at the time. Since then, nearly 500 Neckargemünd high school students have come to Missoula, while students who call the Garden City home have had a chance to spend several months in its southern Germany counterpart.
Read more about this exchange program in this Missoulian article by Paul Hamby HERE!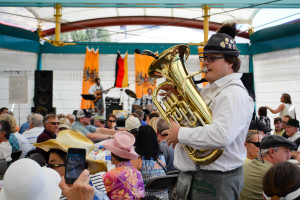 Featuring:
Live Music from S-Bahn
S-Bahn brings traditional German music with a modern twist. With a diverse and eclectic repertoire, the S-Bahn specializes in Oktoberfests (German) and Malankas (Ukranian). Missoula is pleased to welcome this exciting new addition to Germanfest, sponsored by Bayern Brewery of Missoula.
Authentic German Food & Beer
Germanfest officially gets underway when the traditional keg of beer is tapped by Jurgen Knoeller, owner of Missoula's Bayern Brewery. Plenty of authentic bratwurst and pretzels will be available.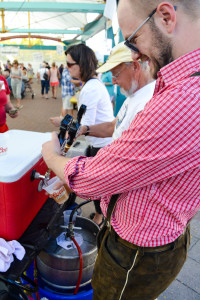 Authentic German Steins
Make the most of this year's Germanfest and never forget your experience by purchasing a commemorative stein. Steins will be available on this site closer to the event and at the festival. The purchase of a stein entitles you to one free beer during Germanfest. PROST!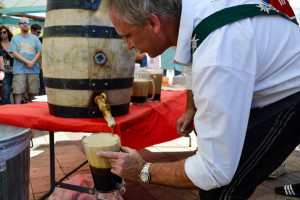 Volunteer
Volunteers are needed to help set up, serve food and beer, and sell raffle tickets. For more information on available shifts and to sign up, visit our volunteer page.