THANK YOU to our wonderful sponsors!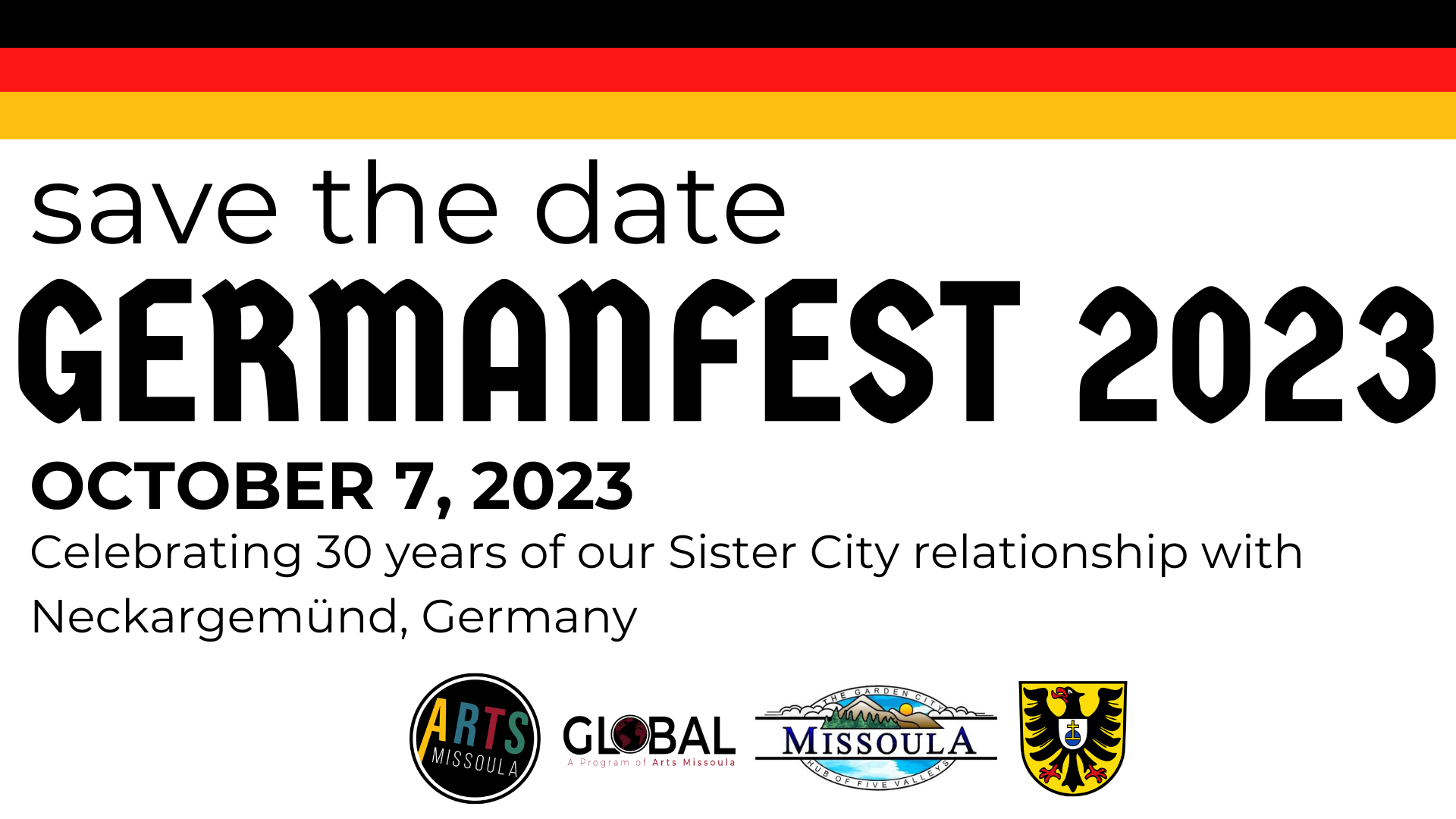 ---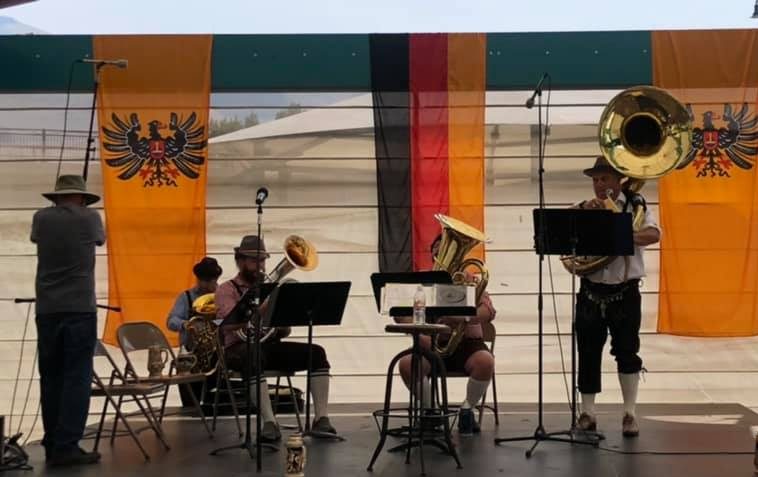 Germanfest Features:
Authentic German Food & Beer
Alpensteuble Guten Eaten food truck will provide traditional German food staples like sausages, schnitzel, leberkäse, potato salad, and pretzels. This year with two stations for quicker service! Bayern Brewery and Summit Beverage supply plenty of beer to go in your new Arts Missoula Authentic Beer Stein. Chilled tea and sodas are available as well.
Live Music
Live Music by Gary Gillette's OcTUBAfest. He and his brass band will lead you through German dances and a sing-along.
Authentic German Steins
Authentic German Beer Steins for sale. $40 for unlidded, $50 for steins with a pewter lid. Beer always tastes better when drunk from a true ceramic stein!
We're so excited to offer our classic Germanfest steins for pre-sale this year! These ceramic steins made in Germany come in two varieties: traditional lidded or unlidded. When you buy a stein before the day of the event, you get $5 off a goodie-stuffed stein and a free beer at Germanfest! You'll pick up your stein the day of Germanfest at a designated table. Germanfest is September 4 at Caras Park from 2-6 p.m.
Children's Activities & Sister City Display
German stories in German and English read at the Children Corner under the Caras Park pavilion; coloring and drawing; German children's games, costumes, and a photo booth!
Germanfest Mini Market
New this year! A selection of German products from various local vendors will be available for purchase.
Volunteer
Germanfest is produced by Arts Missoula GLOBAL with the help of the University of Montana German Department and many dedicated volunteers. For more information on available shifts and to sign up, contact us via email at udo@artsmissoula.org or give us a call at 406.541.0860.
History of Germanfest
Germanfest began in 1993, with a Pledge of Friendship signed between the two cities by their mayors at the time. Since then, nearly 500 Neckargemünd high school students have come to Missoula, while students who call the Garden City home have had a chance to spend several months in its southern Germany counterpart. Every year the Missoula community gathers at Caras Park to celebrate our sister city connection and the German cultural heritage.
A special THANK YOU to our volunteers
Heidi Starrett, Jack Sturgis, Melissa Blunt, Monte Grise, Jake Kreilick, Liz Ametsbichler, Doug Grimm, Jerry Fetz, HIltrud Arens, Marty Marko, Lisa Moser, Tom Bensen, Susan Israel, Greg Boris, Mark Gahagan, Nancy Fluck, Larissa Fluck, Laurens Fluck, Samantha Fife, Magda Chaney, Dennis McCormick, Nora Schluter, Jesse Gunlock, Robert Gasner, Jaden Morimoto, Keegan Losi, James Garrison, Darrius Longknife, Sean Kellogg, Gavin Carmichael, Makena Howard, Finneas Scott, Lexi Lynn, Barbara Meinx, Jordan Wolf.
A special THANK YOU to our sponsors
Toby Hanson Insurance, Park Side Credit Union, Alpens Guten Eaten Food Truck, Bayern Brewing, Engel & Völkers Real Estate, Worden's Market, Lake Missoula Tea Company, Karl Tyler's Missoula Volkswagen, Orange Street Food Farm, Rideg Law, Roemer's Point S Tire and Auto Service Center, The Trail 103.3 Radio.