Arts Missoula is excited to announce we will host an Arts Missoula First Friday Pop Up Gallery on the first Friday of each month at The Wren Hotel (201 E. Main St.) from 5-7pm. Additional showings of the artist work throughout the month will be by appointment only and scheduled between the artist and the Wren Concierge desk.
Artwork will hang in the Wren's meeting space and features white walls, natural light and garage doors opening to Main Street. This gallery space is centrally located on Pattee and Main, with Black Coffee Roasting, Conflux and three busy hotels sharing the corridor.
We are seeking new artists to showcase each month. Showcase your work in this centrally located spot in downtown Missoula, sure to catch the attention of all First Friday goers.
Arts Missoula's Pop-Up Gallery featured artist for October is CJ Ash! CJ draws inspiration from nature; as well as beauty in the old, rusted, and patinaed. Having started with pastels and pottery before moving on to paints, CJ has found his niche in using only his fingers to create his pieces. Fingerpainting frees him to create in a more impressionistic tone. Starting with a blank canvas, CJ builds layer after layer to create the depth and texture desired to bring the subject to life. Come see his exhibit at the Wren Hotel October 6th from 5 – 7pm.
Visit CJ's website here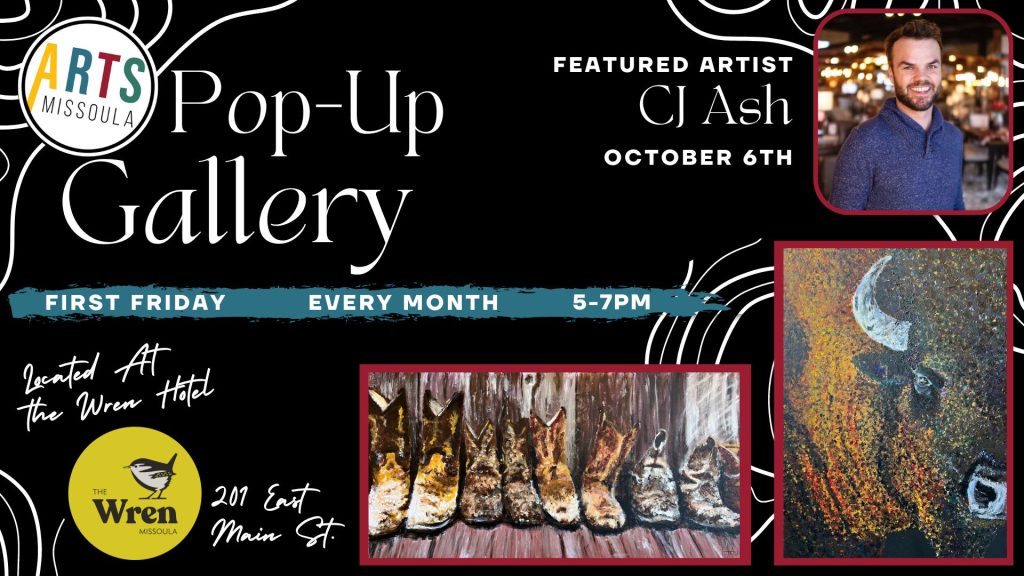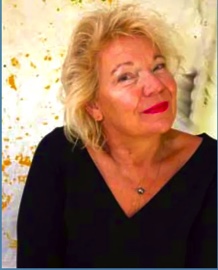 Be it the fluidity of fish, or the languid women, either often swim in or out of Jayne's work. A bit on the witty, and willingly on the wild side, an unorthodox sense of humor will surface that merges the two. Stripping, shade by shade, is the essence of the bleaching process while layering forms the basis of her paintings. By the particular selection and application of Italian glass, a mosaic beauty unfolds. A colorful life, or the love of color, life, nature and adventure ignites her work. In any case, working with children on a large scale project, or privately in her Montana studio, the fun and passion of the project prevail.
Visit Jayne's website here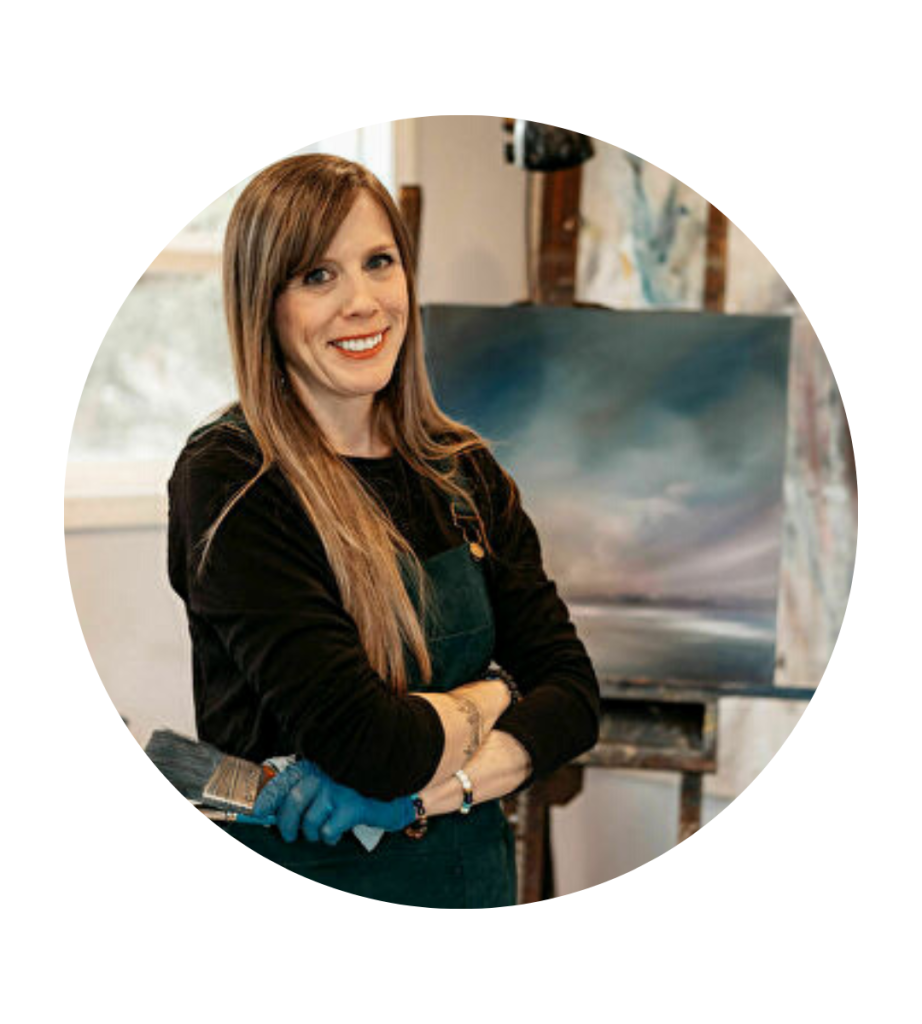 Laura Blue Palmer has a true passion for the wild spaces of the west, as she documents her experiences of nature in evocative abstract landscapes. Laura loves to work with color and light in representing the moods and places she has seen in the wilderness. She has backpacked extensively in Montana, Canada, Wyoming, and Alaska, and draws on these locations to create her oils. Laura's work is as much about memory as it is about place. She looks upon her paintings as a map of her life, which she is constantly creating.
Visit Laura's website here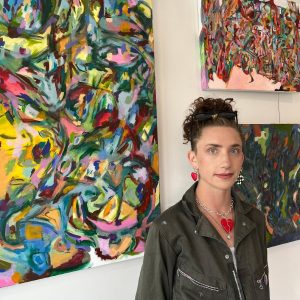 Mickey Haldi is a multimedia artist creating work in Missoula, MT. They earned their Bachelor of Arts in painting with a minor in Art History at the University of Montana in 2021. Haldi has shown their work at the Missoula Art Museum, the Zootown Arts Community Center, and have had work collected by the Museum of Modern Arts and Culture. As a contributor to the arts scene in Missoula since 2015, they have taught music, film, and art camps through the ZACC and the Roxy Theater, participated in local arts festivals, and figure model through UMT, Life Drawing Missoula, and privately for local artists. Haldi also hosts Life Drawing Missoula in rotating venues. They aspire to live a life in paint.
Visit Mickey's website here