ABOUT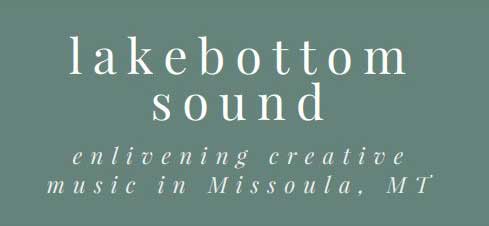 Founded by Naomi Siegel and fiscally sponsored by Arts Missoula, Lakebottom Sound is dedicated to enlivening creative music in Missoula. Through concerts, education, and jam sessions, Lakebottom Sound is committed to nourishing the musical landscape of Missoula.
Lakebottom Sound builds community by valuing live music through three main avenues:
Lakebottom Sound Series – a concert series that presents music in intentional listening environments. Fostering meaningful connections between performers and audiences, Lakebottom sound presents local and touring musicians at venues around Missoula. They present musicians who play original, improvised, creative, authentic music – they are not concerned with genre classifications.
Workshops – they provide music classes to the community, and also connect visiting musicians with local schools.FreeSessions – an all-ages, improvised, curated jam session. Occurring on the first Sunday of the month at Imagine Nation Brewing Co., these sessions are inspired by free improvised and experimental music.