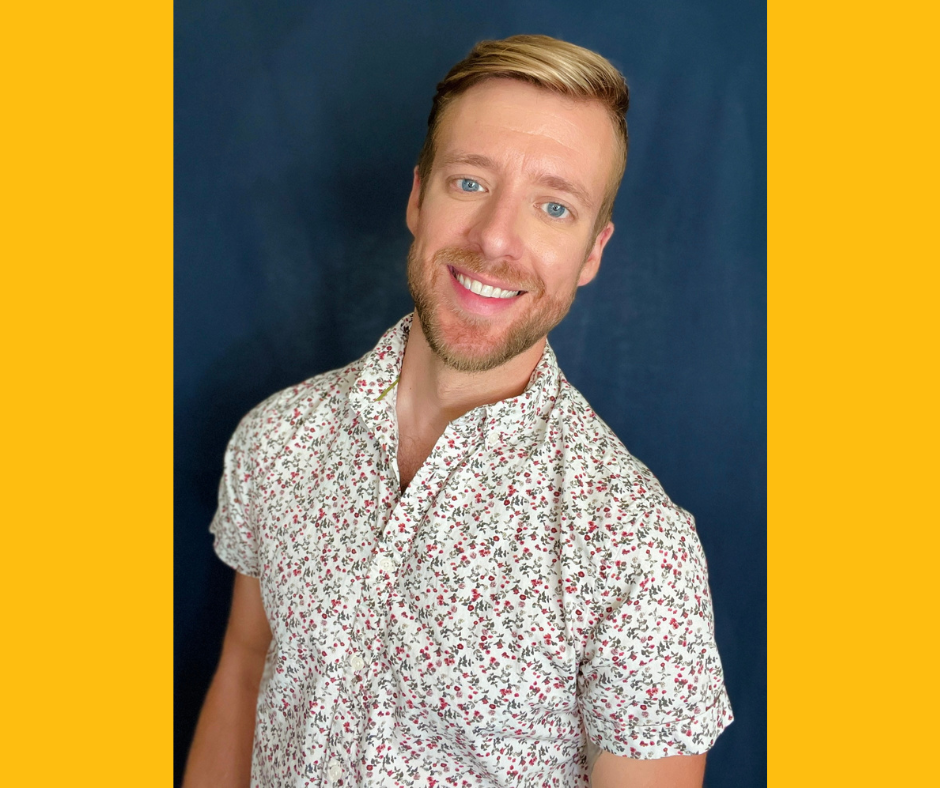 Posted on
Nathan Poukish is the new Office Manager for Arts Missoula and serves as the Public Art Coordinator for the City of Missoula's Public Art Committee. Nathan comes from an education background where he has taught kindergarten, first grade, and elementary music. He holds a bachelor's degree in elementary education from Montana State University and has a passion for the arts specifically in music. Nathan has been involved with local choirs, opera companies, and musical theater. He has witnessed first hand the importance of arts in the community and works towards sharing that same experience with as many people as he can.
You might have seen Nathan tapping with four legs on the MCT stage as the character Squidward in The Spongebob Musical. It is during this production that he realized the impact that the cast, directors, and community had on him during this time and how much local art communities can truly shape a person. This is also where Nathan met Heather Adams who was the director of The Spongebob Musical. This opportunity led him to explore other passions in art and performance and he has not looked back since. You can also find Nathan on Tik Tok with his 25K plus following singing, acting, and sharing his love of all things pop culture (@nerdynatey).
Nathan feels honored to be a part of the Arts Missoula family and is excited to continue his involvement with this amazing community.