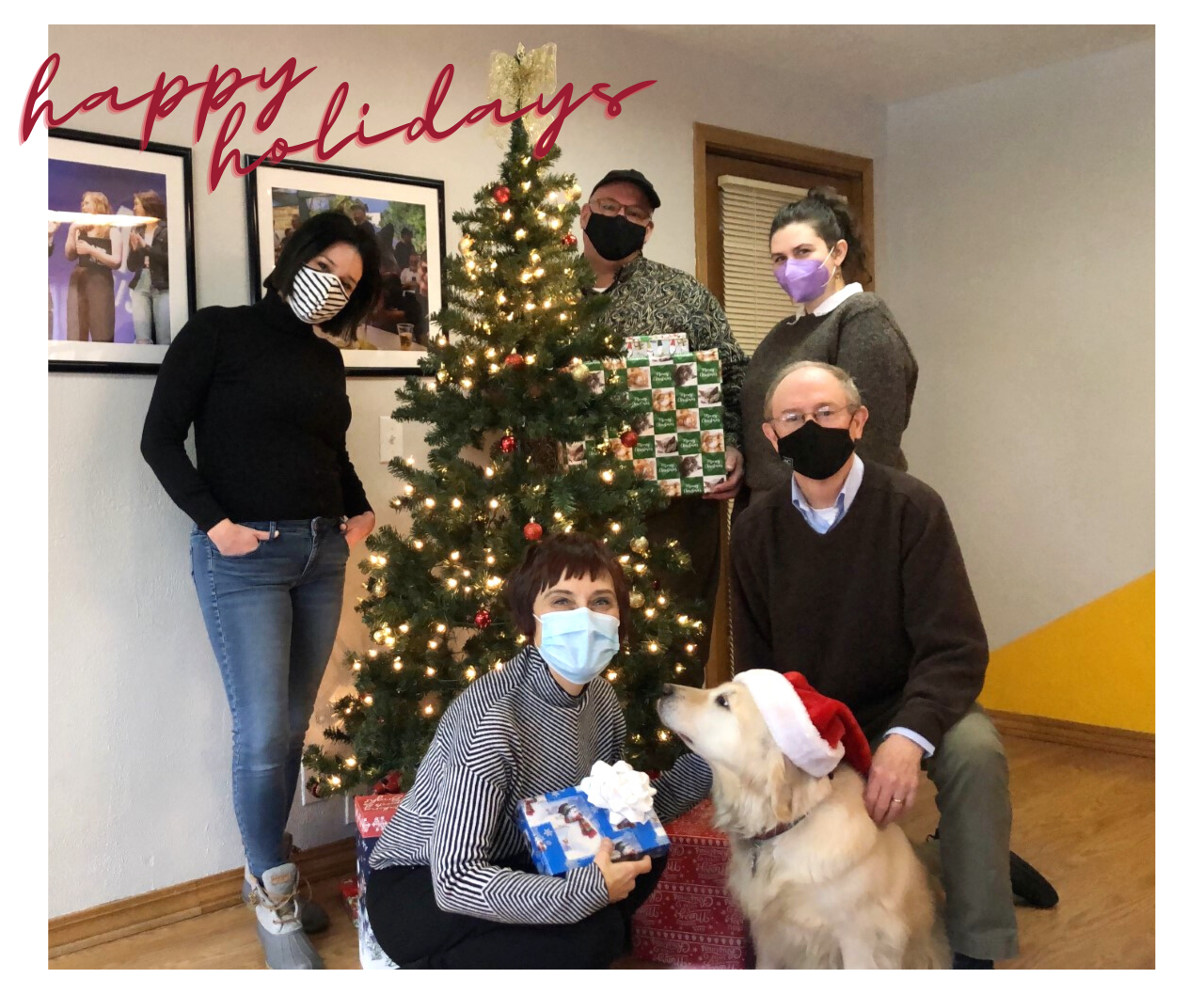 Posted on
We promise that we're smiling under our masks! 🙂
As we approach the longest night of the year, and the end of 2021, Arts Missoula, Global and Cultural Affairs, SPARK! Arts and Lacey wanted to be sure to wish everyone a warm, happy holiday season.
This holiday season, we are so thankful for the support we receive from the Missoula community and our sponsors. We feel so lucky to be a part of the arts and culture community in Missoula. Honestly, we are grateful for it every day of the year, but this feels like a particularly important moment to express gratitude for our exceptional luck.
We love Missoula, and take our role in the community seriously. With that in mind, instead of New Year's "Resolutions", here are a few things that we're excited to continue doing in 2022:
1.) Providing in-depth cultural competency education for Missoula children K-12 in addition to providing opportunities for the wider Missoula community to expand their cultural knowledge — all free of cost.
2.) Awarding grants to local artists so they can continue living and working in Missoula.
3.) Working with SPARK! to ensure equitable access to the arts and facilitate arts experiences for all MCPS children grades K-8.
4.) Keep supporting local organizations like MAMA and the Montana Book Festival through our Incubator Program.
5.) Putting on events like Germanfest, First Night, and the Arts Missoula Speaker Series.
6.) Helping to promote local arts and culture events through our weekly e-newsletter.
That's just the broad strokes of some things we do, and things we're excited to keep doing in 2022. We hope you'll join us in the New Year as we carry on cultivating arts and culture in Missoula. You can become a monthly supporter and help sustain our work by clicking here.
Happy Holidays!