Promoting Global and Intercultural Understanding in Classrooms
This Global and Cultural Competence (GCC) program, developed in Missoula, is the only one of its kind in the United States, in regard to program breadth (elementary school to university level), as well as its unique pedagogical approach. It gained international attention and interest through conference presentations in Canada and New Zealand in 2019. In 2021, a two-day teacher training was offered by Dr. Udo Fluck for teachers and school administrators. The professional training was hosted through the Department of Education in the Ministry of Culture, in Hessen, Germany.
To accommodate the steady demand of seminars (over 300 seminars were taught be Dr. Fluck in 2021/22) being offered in four school districts (Missoula County Public Schools, Target Range, DeSmet and Lolo) in up to 15 schools (elementary, middle and high schools) two part-time teachers joined the program in fall of 2022. For more information, please access article here.
The GCC program offers unique learning opportunities in elementary, middle and high schools, as well as in higher education learning environments. This service can transform students and educators of all grade and age levels to not only be "global-ready" but to be "future-ready", through unique learning and teaching opportunities. 
Promoting Intercultural Understanding in Classrooms means:
Working together with teachers to support district-wide learning goals.
Designing interactive, tailor-made modules that offer outside opinions and viewpoints to learners.
Infusing cultural and global perspectives and content into standing curricula.
Assisting with the integration of culturally diverse students in classroom settings to increase retention and student success.
Offering professional development opportunities for teachers, administrators and staff.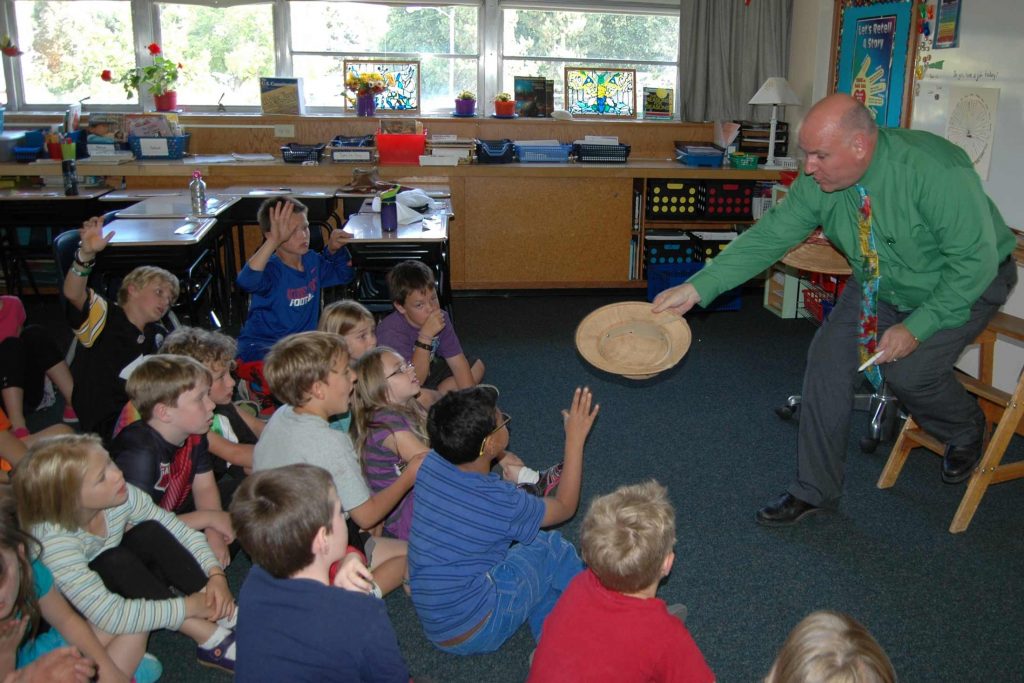 Dr. Udo Fluck developed and directed two award-winning educational programs at the University of Montana, servicing primarily the campus, but also, through an off-campus outreach component, students in Missoula's K-12, between 2004 and 2016. Since fall 2018, Fluck develops and teaches global and cultural competence (GCC) seminars for K-12 students in Missoula as the Director of Arts Missoula GLOBAL. In 2022, this includes seminars in elementary (Kindergarten through grade 5), middle school (grades 6 -8) and high school (grades 9 – 12), in three school districts and 15 individual schools, as well as seminars offered at the University of Montana. Teacher and student testimonials on the structure, impact and benefit of the global and cultural awareness trainings provided.
The breadth of the GCC program, which is specifically infused in the 3rd, 7th and 11th grade curriculum, typically enriching social studies classes, as well as its unique pedagogical approach, and the fact that the entire GCC program is taught by one individual, makes it, to our knowledge, the only one of its kind in the United States.
Through the GCC Program, Fluck:
• Collaborated with 3 school districts in Missoula!
• Partnered with 15 elementary, middle, and high schools!
• Taught hundreds of global and cultural seminars!
• Inspired thousands of students in Missoula!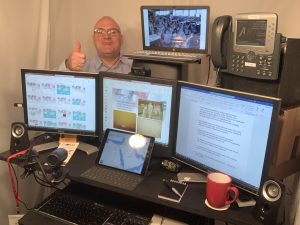 Program Growth During Pandemic Through Content Delivery Flexibility
Spring 2020: GCC seminars pivoted from live in the classroom to recorded, narrated PowerPoint presentations produced in the "Window to the World Studio".
Fall 2020: GCC seminars live-steamed (over 150 via Zoom) tailored seminars into five Missoula schools. Students that were unable to attend in person, were able to connect to the live streaming sessions from home.
Spring 2021: GCC seminars were offered live-steamed (via Zoom) and taught live in the classroom.
Fall 2021: Two new school districts adopted the GCC program: The DeSmet and Target Range school districts. GCC seminars taught live in the classroom.
Spring 2022: GCC seminars taught live in the classroom.
The following 15 schools in Missoula have offered the GCC program:
Rattlesnake Elementary School
Lowell Elementary Schools
Franklin Elementary School
Lewis and Clark Elementary School
Russell Elementary School
Target Range Elementary School
Chief Charlo Elementary School
Jeannette Rankin Elementary School
St. Joseph Elementary School
Missoula International School
Meadow Hill Middle School
Washington Middle School
C.S. Porter Middle School
Target Range Middle School
Hellgate High School
Fluck teaching Global Competence Seminars in …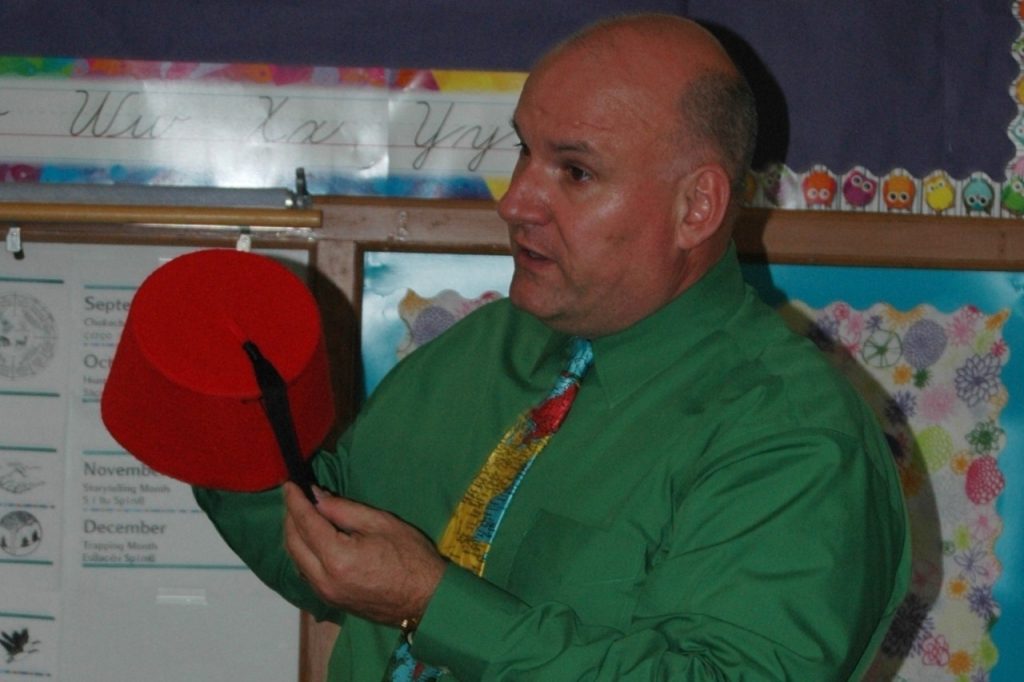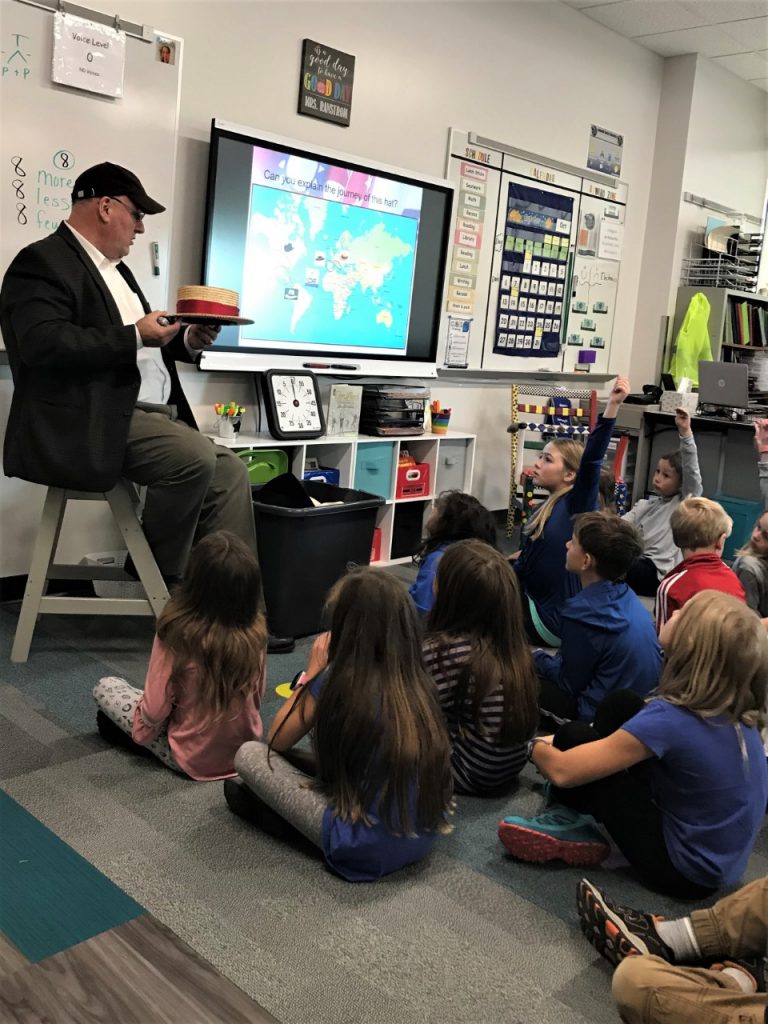 Services and programming are made possible through the generous support of the Phyllis and Dennis Washington Foundation.