Neckargemünd, Germany
Quick Facts
Founded: 988
Population: Over 13,000
Mayor: Frank Volk (since August 2016)
Sister City Connection with Missoula
In 1992, Missoula began its Sister City relationship with Neckargemünd, a picturesque and ancient town on the Neckar River just outside of Heidelberg, Germany.
Students and faculty members from Neckargemünd and the nearby University of Heidelberg visit Missoula on a regular basis. An extensive exhibit of work by Missoula artists was sent to Neckargemünd in 1995 and a photo exhibit was taken there in June, 1999, in connection with a cultural collaboration with the University of Montana.
Every September Arts Missoula GLOBAL produces its annual Germanfest in celebration of German culture and Missoula's Sister City relationship with Neckargemünd.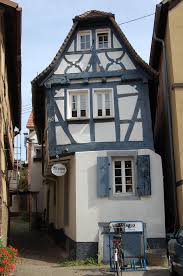 Information about the city of Neckargemünd
The town of Neckargemünd with its villages of Dilsberg, Mückenloch and Waldhilsbach is located on three hill chains near the mouth of the small river Elsenz where it flows into the Neckar. Only 6 miles from Heidelberg, in the middle of the Neckartal/Odenwald recreation area, our town is a preferred place to live in the Rhine-Neckar region. Due to its charming, natural location, surrounded by both deciduous and evergreen forests, Neckargemünd is also favored as a destination for outings in this region. It is especially known for its walled-village of Dilsberg, that sits atop a hill overlooking the Neckar Valley and is visible from afar. The Old Town of Neckargemünd with its half-timbered houses and an enticing offering of restaurants also attracts many visitors.
The town was first mentioned in an official document in 988 A.D. and looks back on an over 1,000-year history as a former Free Imperial Town, the traces of which can still be found in its back streets and hidden corners. In the most recent decades Neckargemünd has developed into an important small center within Rhine-Neckar-County. As the seat of the Community Administration Union Neckargemünd for the towns of Neckargemünd, Bammental, Gaiberg and Wiesenthal, the town is a center for tourism, as well as for culture, education and health services. We are proud of our notable infrastructure for several types of schools, for numerous sport and recreation facilities, as well as for our vibrant cultural life.
German Translation of the text above
Informationen über die Stadt Neckargemünd
Die Stadt Neckargemünd mit ihren drei Ortsteilen Dilsberg, Mückenloch und Waldhilsbach liegt auf drei Höhenzügen verteilt an der Mündung des Flüsschens Elsenz in den Neckar. Nur ca. 10 km von Heidelberg entfernt, inmitten der Urlaubsregion Neckartal/Odenwald gelegen, ist unsere Stadt für das
Ballungsgebiet Rhein-Neckar ein bevorzugter Wohnort. Aufgrund der reizvollen landschaftlichen Lage, eingebettet zwischen von Laub- und Nadelwäldern bedeckten Bergen, ist Neckargemünd auch als Ausflugsziel in der Region überaus beliebt. Besonders bekannt ist die Burgfeste Dilsberg, die weithin sichtbar über dem Neckartal liegt. Die Altstadt Neckargemünds mit ihren Fachwerkhäusern und einem guten gastronomischen Angebot lädt ebenfalls zu einem Besuch ein.
Die Stadt wurde 988 erstmals urkundlich erwähnt und hat als ehemals Freie Reichsstadt eine über 1000-jährige Geschichte, deren Spuren noch heute in den Gassen und Winkeln aufzuspüren sind. In den letzten Jahrzehnten hat sich Neckargemünd zu einem wichtigen Unterzentrum im Ballungsraum des Rhein-Neckar-Kreises entwickelt. Als Sitz des Gemeindeverwaltungsverbands Neckargemünd für Neckargemünd, Bammental, Gaiberg und Wiesenbach ist die Stadt heute zentraler Fremdenverkehrsort und Mittelpunkt in den Bereichen Kultur, Bildung und Gesundheitswesen. Wir sind stolz auf unsere bemerkenswerte Ausstattung mit sämtlichen Schularten und zahlreichen Sport- und Erholungseinrichtungen, wie auch auf unser reges kulturelles Leben.