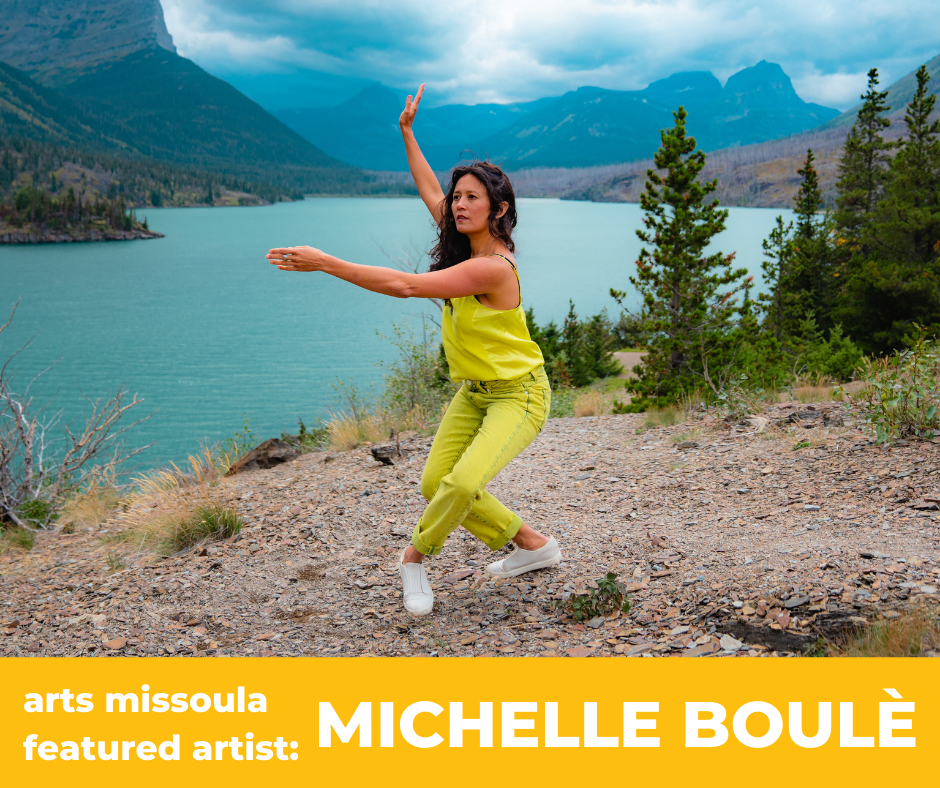 Posted on
Everyone is an artist
An artist creates.
Everyone creates.
But not everyone is conscious of this, not even the artist.
Having taught, mentored, and coached thousands of people all over the world in everything from dancing and choreographing to making more money or improving their relationships, I've seen that one of the biggest gifts a person can realize is that they are always creating their experience of life, whether they choose the title of artist or not.
Why does this matter to you? Because most people have an intrinsic desire to improve their life experience, to create more… connection, freedom, prosperity, joy, health, or love. But they don't consciously see their own creative acts within that desire.
(I won't go into a ton of mindset advice here. You can check my blog, Instagram or Facebook, or my website for press interviews to dig more deeply into that!)
For many years, I've asked the question, when did we start seeing art as separate from everyday life?
My passion, as an artist, teacher, and healer, has been to help us remember that we always have the power to make our lives a song, a dance, or a poem. Artistry does not exist "over there."
Indigenous shamans and medicine people were known to ask a person these questions if they became unwell, depressed, or dis-eased:
When was the last time you danced?
When was the last time you sang?
When was the last time you told a story?
When was the last time you sat alone in silence?
Our creativity is medicine. Social sculptor and professor Shelley Sacks (a student of Joseph Beuys) introduced the idea of "aesthetic" as a counter to "anesthesia." Art has the power to unnumb us, to wake us up to a sensorial experience beyond our current perceptions of reality.
Everyone is an artist.
When we wake up to our own creative power, we ignite possibility, transformation, and an evolution of our human experience.
The artist journeys into the unknown, guided by curiosity. She challenges us, introduces new perspectives, and confronts us with delight or inspiration. She creates (or mirrors our own) chaos, so we can discover a new order.
Rhythm, timing, quality, color, shape, sound, and space are the tools the artist employs to usher us into the unknown – the only place where creative transformation occurs.
Isn't that what we're here to do? Evolve, transform, engage, and create more beauty in this dynamic universe.
You may be thinking, well, that's not what I do at my job or when I'm taking care of my kids.
However, this subtle and profound act of creation is always present and worthy of remembering. Yours may not look like a canvas, novel, or dance, but we can ask ourselves, what kind of world do I want to create today?
Or even at a more basic level, what experience do I want to have when I talk to my loved one tonight? What experience do I want to create while eating my next meal? How can I make the next hour of my day feel like a poem?
All these little choices matter and add up over time.
When we unnumb ourselves and see that life is our creation – where we have so much more choice than we may have realized, and where aesthetics are more than just frivolous – we free ourselves into a divine dance of life.
We lead and are led, and the guidance comes from deep within.
The artist knows this.
We all know this.
May all artists continue to create touchstones and reminders for the beauty, wonder, mystery, and expansive nature of our existence. This is where transformation abounds and love knows no limits.
ABOUT THE AUTHOR: Michelle Boulé is a dance artist and teacher who was based in New York for 21 years and currently calls Missoula home. Her research in energy work, somatic practices, spirituality, and mindset provides the framework to create aesthetically enlivened experiences that remind us of the potential of what and who we are. She is a "Bessie" Award-winning performer, having collaborated with Miguel Gutierrez (2001-16), Bebe Miller, John Jasperse, and Deborah Hay, amongst others. Boulé has received commissions and presentations from The Chocolate Factory, Danspace Project, Triple Canopy, Baryshnikov Arts Center, The Kitchen, Summer Stages Dance @ICA Boston, River to River Festival, American Realness, The Met Breuer (with Okkyung Lee), and ISSUE Project Room. Awards include the Distinguished Legacy Award from the University of Illinois, NY Foundation for the Arts Choreography Fellowship, Boekelheide Creativity Award, Jerome Foundation Travel & Study Grant, and residencies from LMCC's Extended Life Dance Development Program, Portland Institute of Contemporary Art, MacDowell, Yaddo, Bemis Center, Movement Research, and Dance Ireland. She's also the founder of Michelle Boulé Coaching, offering online group and private coaching, retreats, and speaking, and has been featured in The New York Times, New Yorker, Dance Magazine, Bloomberg radio, KTLA, The Today Show, and Thrive Global. amongst others. www.michelleboule.com
Image used in graphic taken by Chance Jackson.