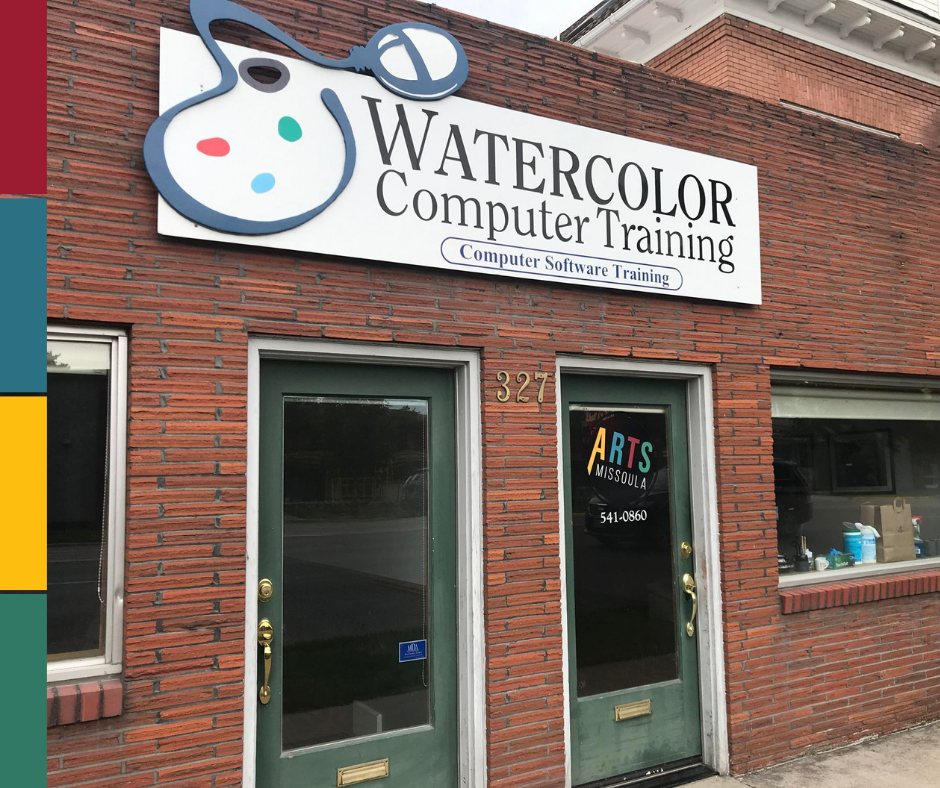 Posted on
Earlier this year, Arts Missoula found out that our building was being put up for lease. So, after many years in our 327 E Broadway space, we've decided to take this opportunity to look toward the future and find a space closer to the main artery of downtown Missoula.
We're SO excited to really lean into the advocacy portion of our mission, and be an accessible resource for the Missoula community in our new location. We want people to walk into our space and know what Arts Missoula does, and what the arts in our community look like.
As our team temporarily moves remote while we look for the perfect space, we want to emphasize that we're still available and we're going to keep showing up for things! We'll be out there at arts & culture events around town–making connections and making sure we're visible as the official arts agency of Missoula.
---
Beginning July 19, 2022, we will no longer be in the Watercolor Computer Training building. If you need to get ahold of us, you can find the staff's emails here or call 541-0860.
Also: a big thank you to Todd and Denise Loran of Watercolor Computer Training for hosting us in your building for all these years! We appreciate you so much.