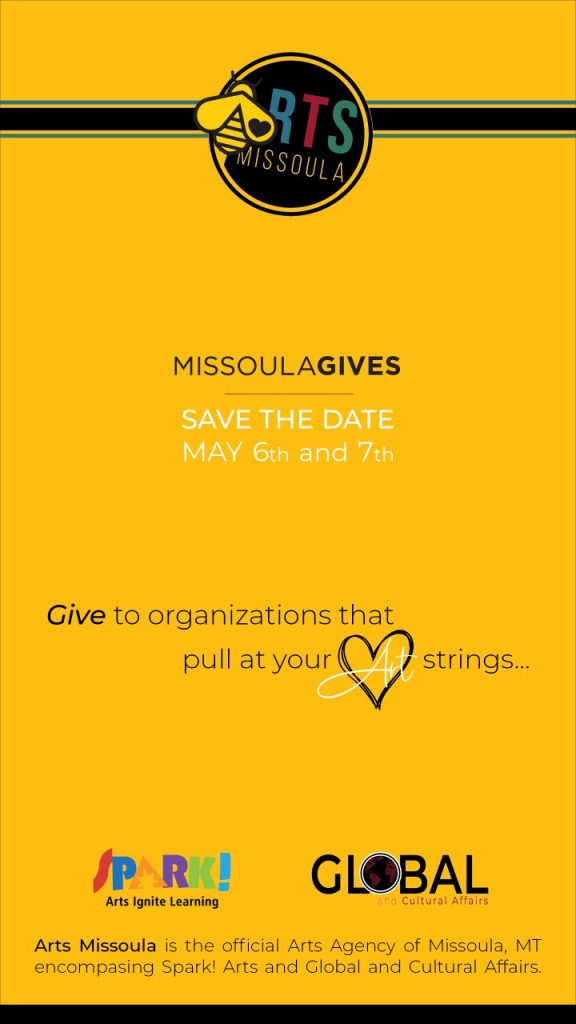 May 6-7, 2021
We are thrilled to once again be participating in Missoula Gives! Missoula Gives & Bitterroot Gives, an initiative of Missoula Community Foundation, is a 26-hour online celebration of the Missoula and Ravalli communities. It connects generous Missoulians and Bitterrooters with the causes they care about. It is a day to celebrate all that Missoula and Ravalli are and the role nonprofits play in making our community great. Learn more about Missoula Gives at missoulagives.org.
Click here to make a donation to Arts Missoula and Global & Cultural Affairs.
You can also make a specific donation to SPARK! Arts here!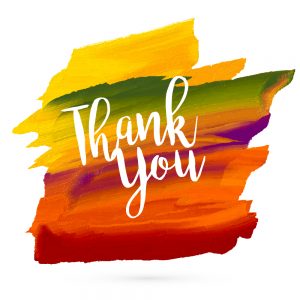 Friday, May 7 10 AM Update:
As the second day of Missoula Gives continues, we celebrate our victories. As of this morning, we have raised $2,670! We appreciate every single gift. One of our donations was made in honor of Montana's 12 Tribal Nations. Thank you, Missoula, for your generous support!!
SO many fun events and panels going on during the Missoula Gives Livestream! For a good laugh, join us for Laugh your Mask off with Lucinda and Lulinda // Thursday May 6 at 6 PM! (featuring local funny ladies Rosie Ayers and Teresa Waldorf!)
And don't miss Looking Back and Moving Forward Art Panel // Friday, May 7 at 11 AM! The panel will include our own Sienna Solberg, Director of SPARK! Arts, alongside Kia Liszak (ZACC), Michael McGill (MCT), Shalene Valenzuela (The Clay Studio of Missoula), and Laura Millin (MAM).