Fall 2023 World View Film Series at The Roxy
Help us have another record-breaking season this Fall by attending our four-film series on Cultures In Laughter. All films are FREE and open to the public because of the generous support of these businesses and organizations in Missoula: International Rescue Committee, Jeannette Rankin Peace Center, Pink Grizzly, SG Long Financial, Montana Educators Credit Union and Lake Missoula Tea Company, William Rideg Law, and US Bank.
Join Arts Missoula's very own, Udo Fluck as your host very second Monday of the month, at 7 PM at The Roxy Theater, located at 718 S. Higgins Avenue. Local artist Courtney Blazon designs the official poster for each fall and spring season.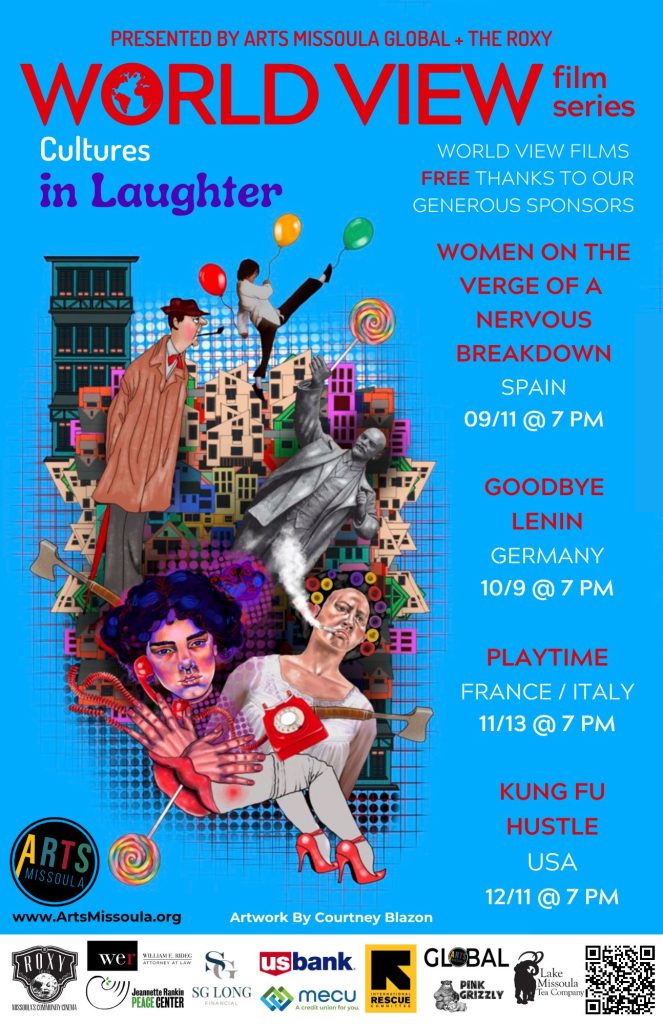 Screening Dates and Film Titles:
Click Film Titles below for IMDB page
September 11, Women on the Verge of a Nervous Breakdown (1988) Spain, Rated R
October 9, Goodbye Lenin (2003) Germany, Rated R
November 13, Playtime (1967) France / Italy, Not Rated
December 11, Kung Fu Hustle (2004) USA, Rated R
---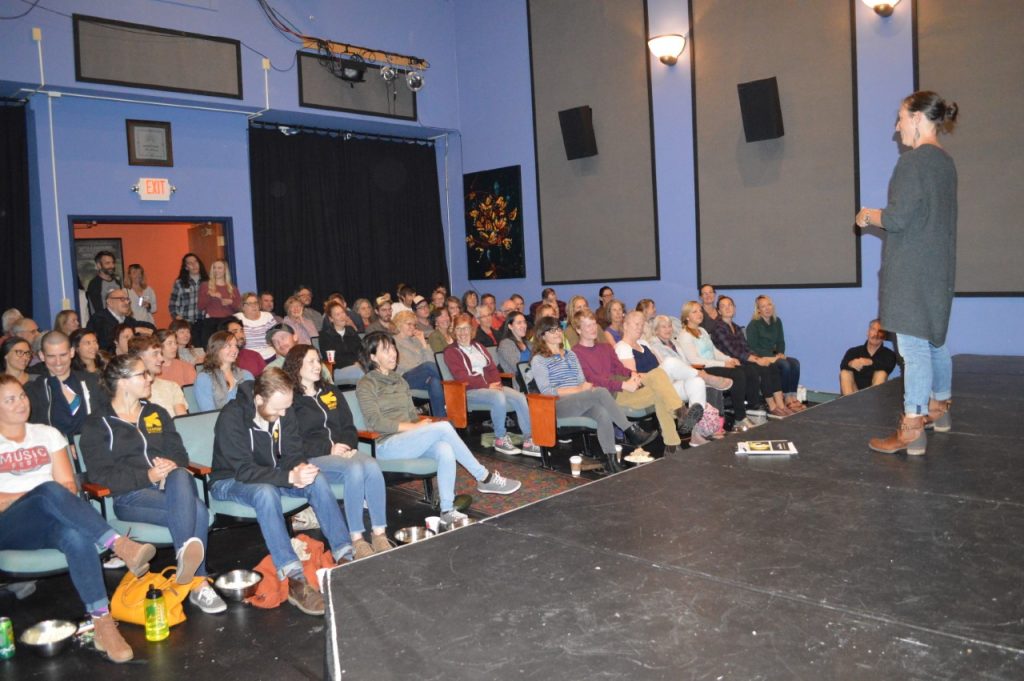 About the World View Film Series
In the fall of 2018, Arts Missoula GLOBAL in collaboration with The Roxy Theater inaugurated the World View Film Series, which screens four international movies (either foreign productions or with a focus on a country abroad) in the fall and four in the spring of each year. A five-person committee selects a seasonal focus and the corresponding films.
The film series provides a "Window to the World" for Missoula that is FREE and open to the public!
Past seasonal themes included:
Spring 2023 – Cultures In Love (Films about cultures in love)
Fall 2022 – Cultures Healing (Films about cultures recovering from trauma)
Spring 2022 – Cultures in Words (Films about writing and writers) With post-film discussion hosted by Marisa Diaz-Waian, from Merlin CCC.
Fall 2021 – Cultures in Flux (Films about movement in societies) With post-film discussion hosted by Marisa Diaz-Waian, from Merlin CCC.
Spring 2021 – Cultures Coming Together (Films about freedom and democracy) With post-film discussion hosted by Marisa Diaz-Waian, from Merlin CCC.
Fall 2020
–
Cultures at the Table
(Films about food in movies) In collaboration with the Missoula Public Library.
Learn more.

In an effort to reduce the spread of COVID-19, we pivoted and offered the World View Film Series as a virtual event, with increased access, by partnering with the Missoula Public Library and their streaming service Kanopy. A post-film community conversation on Zoom was offered, following each film, inspired by questions raised in the movie. The conversations had the aim of creating a space for thoughtful dialogue, reflection, and sharing. The post-film community conversations on Zoom were hosted by the Humanities Montana and Arts Missoula GLOBAL and moderated by members of these three organizations.
Spring 2020 – The Roxy Theater was closed, due to COVID-19.
Fall 2019 – Cultures on Display (Films about art in movies)
Spring 2019 – Cultures in Harmony (Films about music in movies)
Fall 2018 – Cultures in Motion (Films about dance in movies)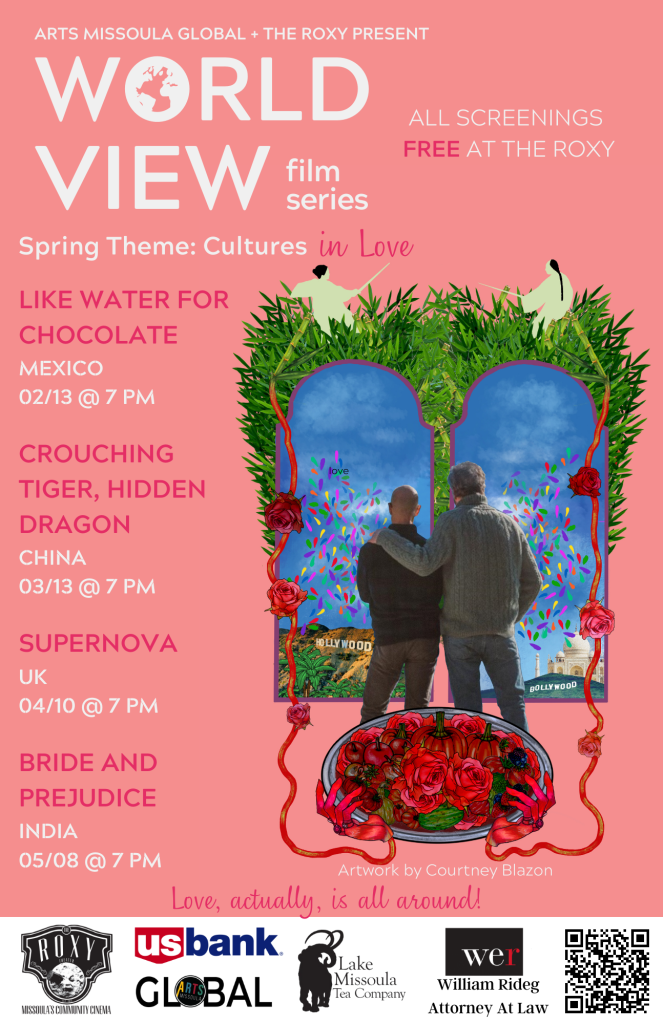 All Poster Art by Courtney Blazon.