** In an effort to slow down the spread of COVID-19, the spring World View Film Series has been canceled along with the cancelation of all events at The Roxy Theater. We will update you if we are able to resume events later in the spring. Stay well, Missoula. **
In the fall of 2018, Global and Cultural Affairs in collaboration with The Roxy Theater inaugurated the World View Film Series, which screens four international movies (either foreign productions or with a focus on a country abroad) in the fall and four in the spring of each year. A five-person committee selects a seasonal focus and the corresponding films.
Udo Fluck hosts the evenings, every second Monday of the month, at 7 PM at The Roxy Theater, located at 718 S. Higgins Avenue. Local artist Courtney Blazon designs the official poster for each fall and spring season.
The film series provides a "Window to the World" for Missoula that is FREE and open to the public!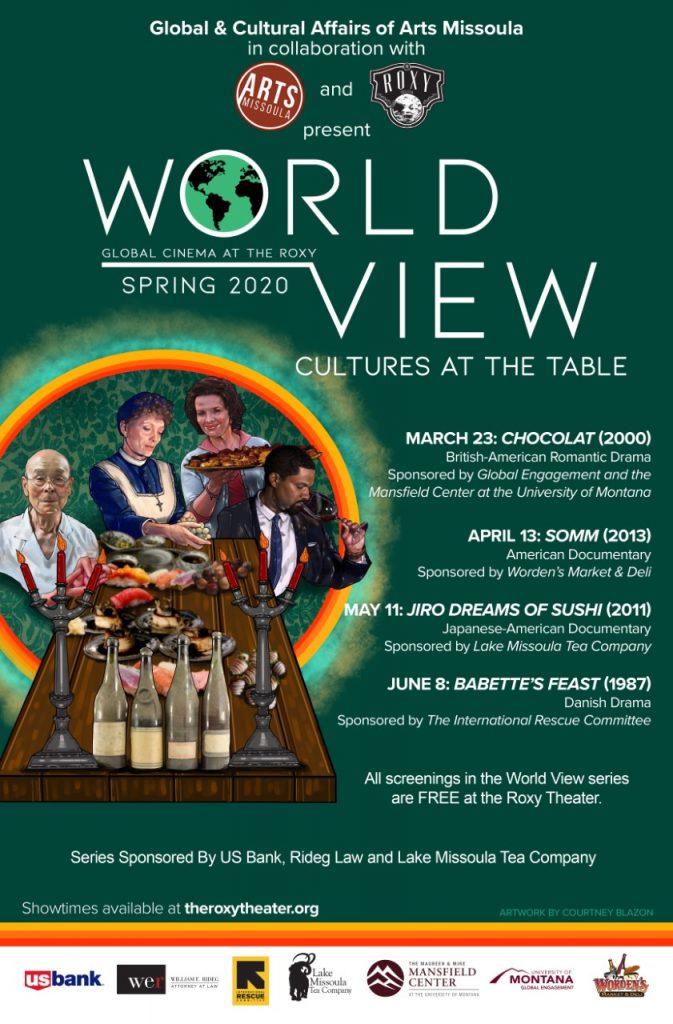 Spring 2020 – Cultures at the Table
CURRENTLY CANCELED: Spring 2020 – Cultures at the Table (Films about food in movies) will include:
March 23: Chocolate (2000) British-American Romantic Drama. Sponsored by UM's Global Engagement Office & Maureen and Mike Mansfield Center.
April 13: Somm (2013) American Documentary. Sponsored by Worden's Market & Deli – Missoula's First Grocery Store
May 11: Jiro Dreams of Sushi (2011) Japanese-American Documentary.
June 8: Babette's Feast (1987) Danish Drama. Sponsored by International Rescue Committee.
Past seasonal themes included:
Fall 2018 – Cultures in Motion (Films about dance in movies)
Spring 2019 – Cultures in Harmony (Films about music in movies)
Fall 2019 – Cultures on Display (Films about art in movies)
2020 series sponsors include: US Bank, Rideg Law, and Lake Missoula Tea Company.
2020 film sponsors include: UM Global Engagement Office, Maureen and Mike Mansfield Center, The International Rescue Committee, Soft Landing, and Worden's Market and Deli.
Past series and individual film sponsors included: Lake Missoula Tea Company, US Bank and Rideg Law. Individual films sponsored by: SG Long Financial, International Rescue Committee, Soft Landing, Pink Grizzly, Montana World Trade Center, Jeanette Rankin Peace Center and The Missoula Symphony and Chorale.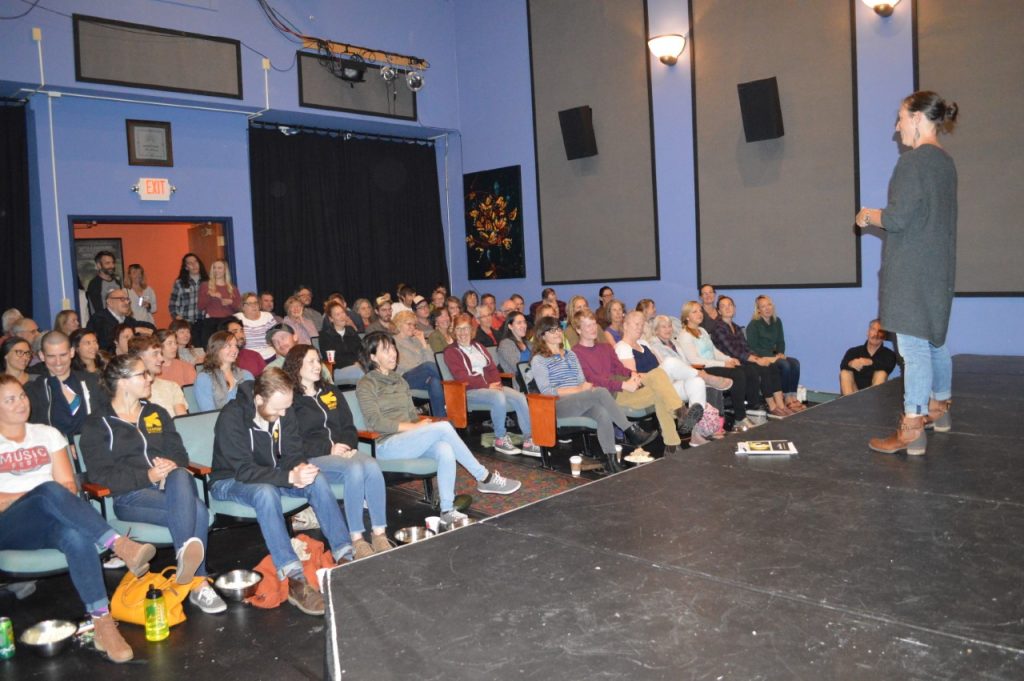 All Poster Art by Courtney Blazon.