First Night Spotlight is a teen singing competition in the spirit of American Idol. It is produced via a partnership between Missoula Broadcasting Co., MCPS Flagship, ASUM and Arts Missoula. Prelimanary rounds take place in early December. Finalists are chosen from each preliminary to go on to the final event at the Dennison Theatre on New Year's Eve.
On New Year's Eve, winners will be
awarded the following prizes:
First Place: $300 & a live radio performance
Second Place: $200
Third Place: $100
People's Choice: $100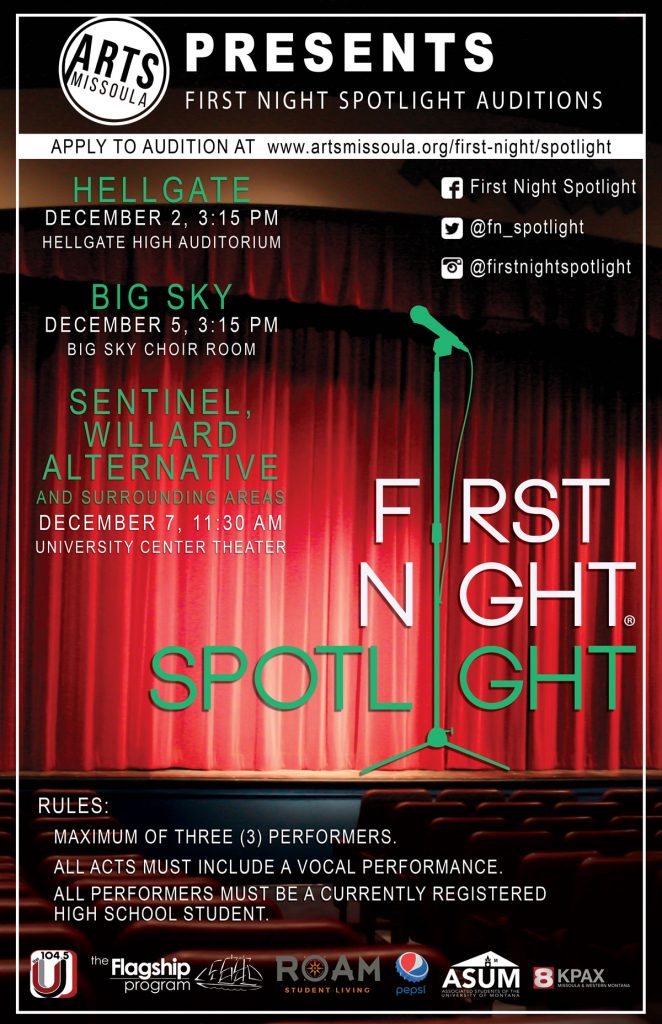 This year's winners:
Congratulations to the 2020 First Night Spotlight prize winners!
1st Place: Clara Hahn – Sentinel High School
2nd Place: Shea Keene – Hellgate High School
3rd Place: Jeremiah Coutts – Sentinel High School
People's Choice Award: Shea Keene
Thank you to all of the talented contestants for a most enjoyable evening of music!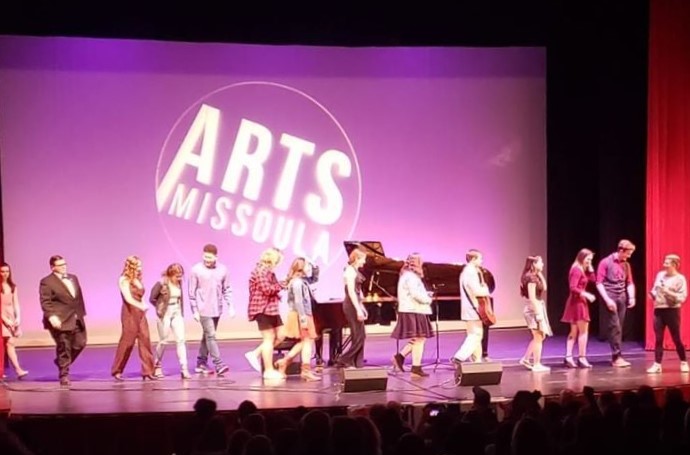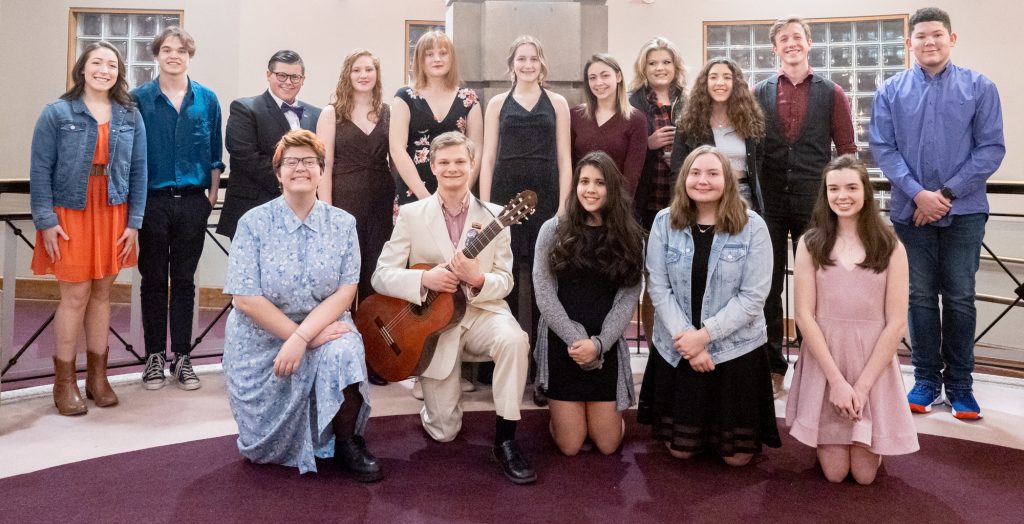 First Night Spotlight 2020 Participants:
From Big Sky High School
Ellie Michels
Kabryn Lamb & Selisity Laursen
Emily Bateman & Brady McBride
Haven Moss
Ericka Kemp
From Hellgate High School
Phoenix Marshall
Veronica Stimpfling
Rex Koenig
Shea Keene
From Sentinel High School
Jeremiah Coutts
Clara Hahn
Jack Hubbard
From Loyola Sacred Heart
First Night Spotlight Sponsor
Pepsi
U-104.5 FM
KPAX.com
ASUM
Flagship
ROAM