2022 Missoula Arts & Culture Awards Reception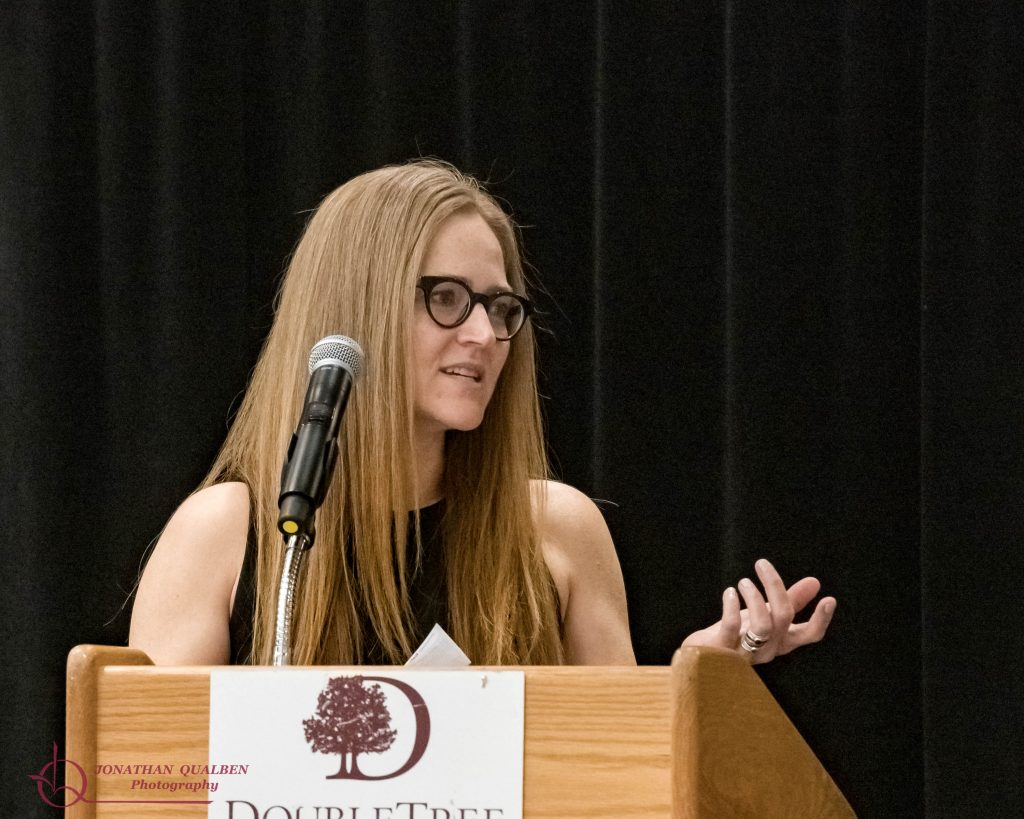 Watch the 2022 awards presentation and reception
---
2022 WINNERS!
·The Cultural Ambassador Award, honoring someone who has consistently supported the arts community and cultural diplomacy is awarded to Mayor John Engen.
·The Individual Artist, presented to someone who has shown exceptional achievement in their chosen craft, is awarded to Joy French, founder, choreographer, and dancer of Bare Bait Dance Company.
·The Arts Educator, honoring an outstanding local educator who has devoted a career to teaching the arts, is awarded to Rob Tapper, Professor of Trombone & Director of Jazz Studies at UM.
·The Business Support for the Arts, given to businesses that have provided long-term support to Missoula's artists and arts organizations, is awarded to Logjam Presents.
·The Cultural Vision Award, honoring artistic and cultural programming, goes to Open Air.
————————————————————————————————————
Past Award Recipients
2020 Honorees
2020 Cultural Ambassador: Nancy Matthews
2020 Individual Artist: Margaret Baldridge
2020 Arts Educator: John Combs
2020 Business Support for the Arts: Blackfoot Communications
2020 Cultural Vision: Zootown Arts Community Center
2019 Honorees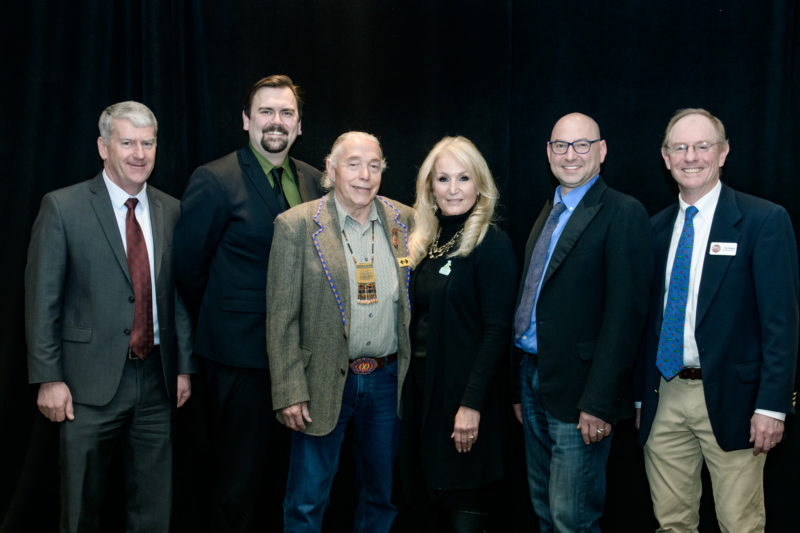 2019 Cultural Ambassador: Mark Thane
2019 Individual Artist: Corwin "Corky" Clairmont
2019 Arts Educator: Matt Loehrke
2019 Business Support for the Arts: Kimberley Roth / Merrill Lynch
2019 Cultural Vision: Marc Moss
2018 Honorees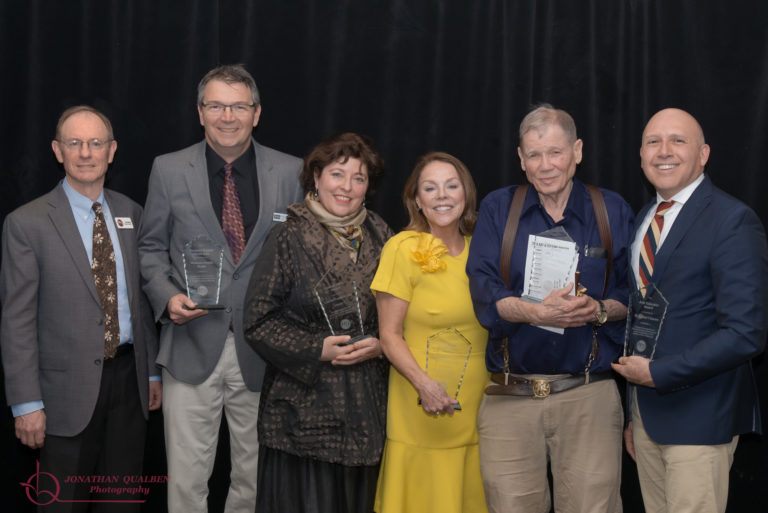 2018 Cultural Achievement: Sharon Snavely
2018 Individual Artist: James Lee Burke
2018 Arts Educator: H. Rafael Chacon
2018 Business Support for the Arts: Montana Public Radio
2018 Cultural Vision: Charlene Campbell Carey
2017 Honorees
2017 Cultural Achievement: Stephen Glueckert
2017 Cultural Vision: Roxy Theater
2017 Arts Educator: Karen Callen
2017 Business Support for the Arts: Downtown Missoula Partnership
2017 Individual Artist: Chuck Florence
2016 Honorees
2016 Cultural Achievement: John Driscoll
2016 Cultural Vision: Clay Studio of Missoula
2016 Arts Educator: Dorothy Morrison
2016 Business Support for the Arts: Flanagan Motors
2016 Individual Artist: Kendahl Jan Jubb
2015 Honorees
2015 Cultural Achievement: William Marcus
2015 Individual Artist: Stephen Kalm
2015 Arts Educator: Karen Kaufman
2015 Business Support for the Arts: Heather Adams, Downtown Dance Collective
2015 Cultural Vision: Michael McGill, MCT Inc.
2014 Honorees
2014 Cultural Achievement: Cathy Capps
2014 Individual Artist: Beth Lo
2014 Arts Educator: Tarn Ream & Lisa Deer
2014 Business Support for the Arts: Missoula Federal Credit Union
2014 Cultural Vision: Joel Baird, MCAT
2013 Honorees
2013 Cultural Achievement: Carol Stovall
2013 Individual Artist: Darko Butorac
2013 Arts Educator: Mohan Kartha
2013 Business Support for the Arts: The Good Food Store
2013 Cultural Vision: Kim Anderson
2012 Honorees
2012 Cultural Achievement: Herb Swick
2012 Individual Artist: David Horgan
2012 Arts Educator: Carla Getz
2012 Business Support for the Arts: Crossings Collaboration
2012 Cultural Vision: Greg Johnson
2011 Honorees
2011 Cultural Achievement: Jim & Marci Valeo
2011 Individual Artist: Michael Marsolek
2011 Arts Educator: Dean Peterson
2011 Business Support for the Arts: 103.3 The Trail
2011 Cultural Vision: International Choral Festival
2010 Honorees
2010 Cultural Achievement: Bruce Micklus, and Don & Pat Simmons
2010 Business Support for the Arts: First Security Bank
2010 Cultural Program of the Year: Amy Martin, Y Music
2009 Honorees
2009 Cultural Achievement: James Todd and Pat Williams
2009 Business Support for the Arts: The Missoulian
2008 Honorees
2008 Cultural Achievement: Tom & Ann Boone and Ray & Susie Risho
2008 Business Support for the Arts: Advanced Litho Printing
2007 Honorees
2007 Cultural Achievement: Lance Boyd, William Kittredge, Jodi Marshall and Laura Millin
2007 Business Support for the Arts: Dana Gallery and Smurfit-Stone Container Corporation
2006 Honorees
2006 Cultural Achievement: Alayne Dolson, Joseph Henry and Geoff Sutton
2006 Business Support for the Arts: Allegra Print and Imaging and A.L.P.S.
2005 Honorees
2005 Cultural Achievement: Eugene Andrie, Dana Boussard, Juliette Crump and Annick Smith
2005 Business Support for the Arts: Dollar Rent-a-Car and Gateway Printing
2003 Honorees (Awarded January 2004)
2003 Cultural Achievement: Geoff Badenoch, Sheryl Noethe, Rudy Autio and Gerald Doty
2003 Business Support for the Arts: Southgate Mall and Rockin' Rudy's
2002 Honorees
2002 Cultural Achievement: John & Sue Talbot, Theresa Cox, James Welch and Barbara Theroux
2000 Honorees
2000 Cultural Achievement: Terry Conrad, Don Carey, Jim Caron and Monte Dolack
1999 Honorees
1999 Cultural Achievement: Jo-Anne Mussulman, Joseph Mussulman and David Nelson